Amana AC Repairs, Furnace Repair, Installations & More
Your Local Team For Repairs, Installations & Maintenance
As the leading HVAC service company in the area, Smart Heating & Air Conditioning has everything you need to keep your home comfortable year-round. With top brands like Amana, you can rest easy knowing you'll have a reliable and efficient system.
Air Conditioner Maintenance
Frequently Asked Questions

Professional Services for Amana Repairs, Installation, & Maintenance
Amana continues to provide dependable, efficient, and effective HVAC products. However, like any other system, they don't become impervious to malfunctions or breakdowns. If your HVAC unit doesn't function correctly, you need trusted Amana AC repair services to restore your comfort.
At Smart Heating & Air Conditioning, we offer high-quality furnace and AC repair, installation, and maintenance for Amana Contra Costa County and Alameda County units.
Our team will inspect your Amana furnace and air conditioner and diagnose the issues affecting their performance. We'll then recommend a cost-effective course of action to restore both function and efficiency. 
If your Amana furnace or AC unit has broken or damaged parts but can still operate as a system, we'll likely recommend repairs with some replacement components. If your Amana system is old and you need a new furnace or air conditioner, we can quickly install one for you.
To ensure your Amana furnace and air conditioner run at their maximum capacity, we also provide routine maintenance checks and tune-ups. 
Amana Furnace Repairs
When functioning correctly, Amana furnaces have excellent energy efficiency and offer much-needed warmth. Several factors, however, such as wear and tear and cracked or broken components, can cause an Amana furnace to malfunction.
When this happens, it jeopardizes your comfort, your energy efficiency drops, and your monthly energy bills rise.
Look to professional Amana furnace repairs from your trusted experts at Smart Heating & Air Conditioning to restore your warmth and keep energy bills to a minimum. As Amana furnaces have numerous working parts, repairs require professional knowledge and an experienced team.
Our trained technicians know the proper techniques for handling, diagnosing, and fixing Amana Alameda County and Contra Costa County furnaces. 
If you notice any signs of a malfunctioning Amana furnace, such as spotty heating or strange rattling noises, call Smart Heating & Air Conditioning immediately.
We'll work quickly and thoroughly to repair your furnace and help you stay comfortable. 
Amana AC Repairs
Like their furnaces, Amana air conditioners remain energy-efficient units when operating properly. Factors such as broken or dirty components can affect an Amana AC system's ability to cool your home to your desired temperature, forcing it to work harder and reducing its energy efficiency.
Some signs of AC malfunctions include spotty cooling, failure to reach your desired temperature, and spikes in monthly energy bills. 
If you notice any of those signs, call Smart Heating & Air Conditioning for Amana air conditioning repair. We have experience with these units, so we know exactly how to address performance issues. Our technicians will diagnose the AC problem, clean dirty components, and fix or replace broken parts. 
Residents of Contra Costa and Alameda Counties trust us for effective, high-quality AC repairs. We offer efficient services at fair and honest prices to help you maintain your comfort.
When you need to stay cool during the hottest days, get Amana AC repair from Smart Heating & Air Conditioning. 
Amana Furnace & AC Installations
Whether you plan to move into a new house, want to switch to Amana systems, or need to upgrade your current HVAC unit, we have the installation services to help. We recommend Amana furnaces and air conditioners to all our clients due to their exceptional energy efficiency, quiet performance, and increased comfort benefits. 
We offer professional Amana furnace installation to help you stay warm during chilly nights. We'll swap out your existing unit and quickly install your new furnace. Our technicians have experience and training, making the process a breeze.
We also offer professional Amana AC installation because staying cool in the California heat isn't always easy. Our technicians will set up your new Amana AC system, and you'll be lowering your monthly energy bills in no time. 
Why Choose Smart Heating & Air Conditioning?
You will find numerous reasons to choose Smart Heating & Air Conditioning for Amana HVAC system services, but none hold more significance than our commitment to your comfort and satisfaction. We always make the client our priority, working and communicating with you to ensure we exceed your expectations.  
While Smart Heating & Air Conditioning is a relatively young company, our team has decades of experience working in HVAC. We know the industry standards, and we constantly strive to rise above them.
Trust Smart Heating & Air Conditioning for the best Amana services California has to offer. We'll give you fair and honest prices every time, and we'll work tirelessly to bring your comfort. Call us today to learn more or request quality Amana AC repair.
Having issues with your air conditioner? Book in today to get your system fixed fast.
Is your heating system not working? Affordable repairs that won't break the bank. 
Keep your furnace running it's best with our maintenance services. 
Frequently Asked Questions
See Our Heating Services
Whether you are in need of a furnace repair, maintenance or furnace installation, our team at Smart Heating and Air Conditioning is your go-to service provider for all heating services.
Available 24/7 our team is ready to take your call. In need of heat pump services and installation? We have you covered!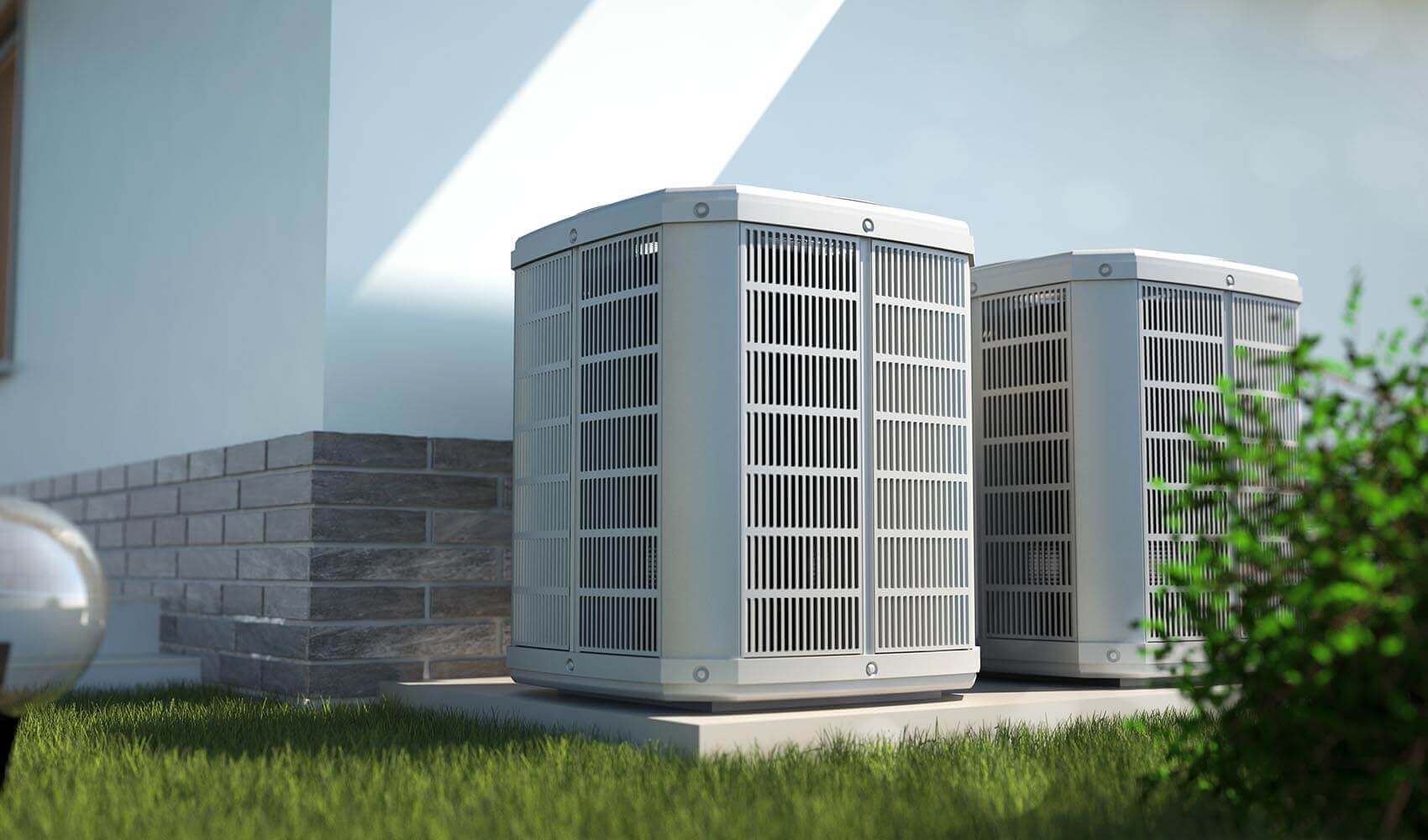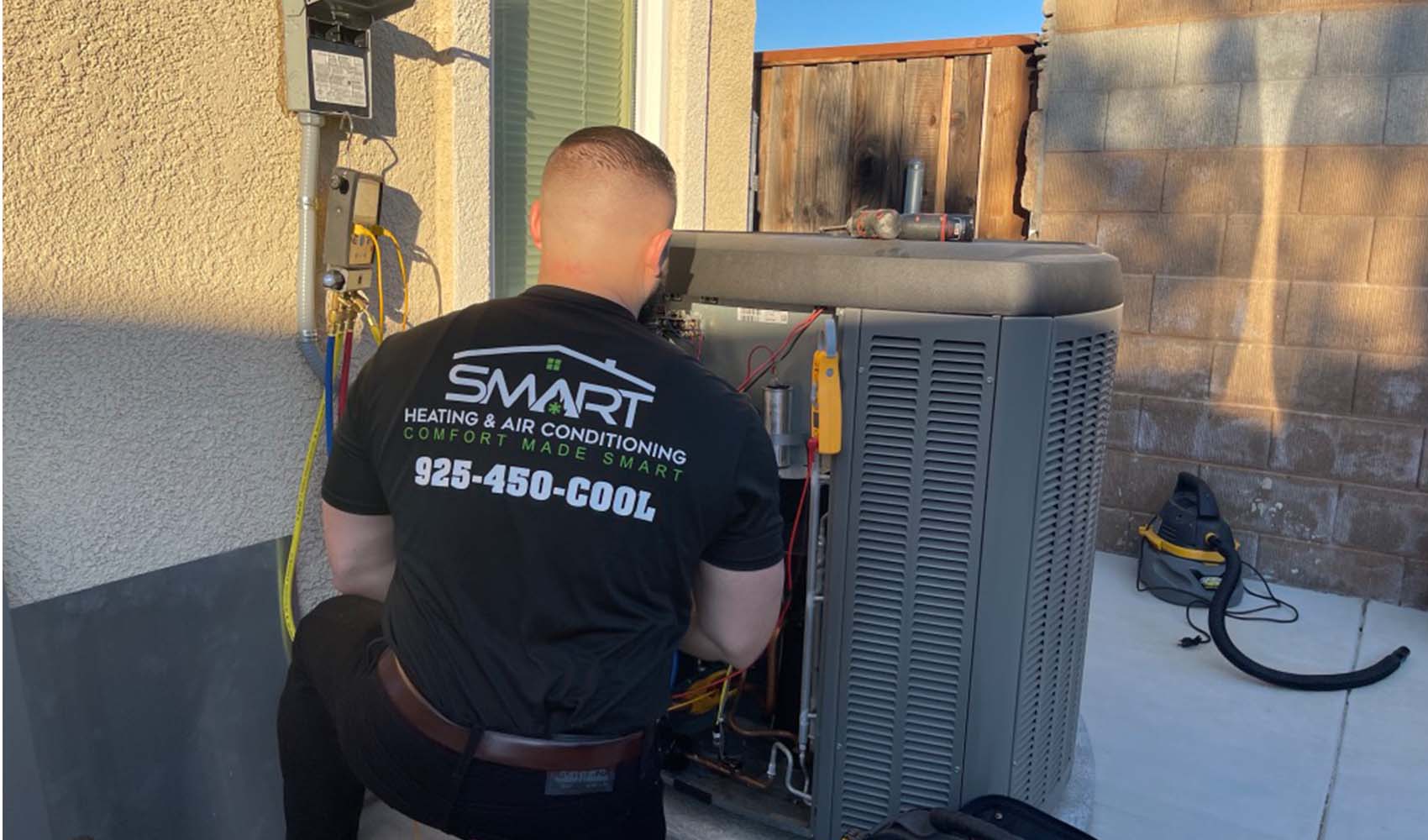 See Our AC Services
Looking for an ac repair, replacement or maintenance. Our team is specifically trained on all types of equipment to ensure each service call is performed at the highest quality possible.
See our current promotions and offer today on all ac services.