American Standard Furnace and AC Repair & Installation Services
Your Local Team For Repairs, Installations & Maintenance
American Standard makes some of the most popular heating and cooling machines in the country. These powerful machines require specific care and maintenance to remain in top condition. Smart Heating & Air Conditioning continues to proudly provide American Standard AC and furnace services in Alameda County. No matter the nature of your problem, our experienced team can assist. 
Air Conditioner Maintenance
Frequently Asked Questions
Trusted Services for American Standard Repairs, Installation, & Maintenance
Your furnace and AC work hard every day to keep you and your family comfortable, so make sure you keep them in top condition. Smart Heating & Air Conditioning offers industry-leading American Standard AC and furnace repair in Contra Costa County. Unlike other HVAC companies, we take the time to get to know our clients to provide 100% personalized service. 
We offer 24/7 emergency services, so we can assist with your problem at any time of the day or night. We pride ourselves on providing reliable and trustworthy services. Our punctual technicians will arrive on schedule, ready to assist with all your HVAC problems. When your HVAC is on the line, don't settle for subpar service. 
American Standard Furnace Repairs
No matter what kind of American Standard furnace you own, our team has the experience and know-how to provide repairs. Below we list some of the most common signs that you need furnace repairs ASAP:
Bad smells coming from your vents when the heat is on

Yellow and discolored pilot light

Takes a long time for your heating unit to kick on

Uneven heating in your home

Large amounts of soot and dust in your vents and house

Furnace makes grinding and scraping noises when it turns on

Furnace cycles too quickly from on to off
Furnace breakdowns can result in costly repairs and pose a danger to you and your family. Make sure your American Standard Alameda County furnace receives the care it needs by calling Smart Heating & Air Conditioning at the first sign of trouble. 
American Standard AC Repairs
We also offer American Standard AC repair for all types of modern air conditioners. Just like your furnace, air conditioners need regular care and repair to function in their best condition. Some of the most common AC problems we encounter in Alameda County include the following:
AC doesn't produce cold air

AC doesn't react to changing the temperature on the thermostat

Coolant leaks out of the bottom of the unit

Ice and frost cover the unit's evaporator and condenser coils

A musty or moldy smell comes out of the vents when the AC runs

The AC cycles more than four times per hour
If you notice any of the above problems, pick up the phone and call Smart Heating & Air Conditioning to schedule an appointment!
American Standard Furnace & AC Installation
No matter how well you take care of your AC and furnace, eventually, you'll need to replace them. We offer both American Standard furnace installation and American Standard AC installation services. Improper installation can reduce the lifespan of your HVAC and increase your monthly energy bills, so make sure you call a qualified expert to handle installation services. 
If you notice any of the following symptoms, you should call a local HVAC professional to discuss furnace or AC replacement. 
Your HVAC system is more than 15 years old

Your HVAC cannot heat or cool consistently

Your energy bills start to skyrocket during the summer and winter

You have to schedule frequent furnace or AC repairs
Even if your old HVAC system is in good condition, a replacement can still be worth it for the energy savings. Modern American Standard Contra Costa County air conditioners and furnaces offer greater efficiency and use less energy, translating to lower monthly utility bills.
Why Choose Smart Heating & Air Conditioning?
Smart Heating & Air Conditioning has an established track record serving homeowners in and around Alameda and Contra Costa Counties. Our professional team has extensive training and experience working with all types of American Standard air conditioning and heating systems. We hold our craftsmanship to an unparalleled standard of quality and won't rest until we achieve 100% satisfaction. 
We understand that AC and furnace repairs can incur a financial burden. To that end, we offer transparent pricing and a wide range of options for our projects. We believe that quality HVAC services should be available for all at an affordable price. We can help you make the SMART choice when it comes to heating and air conditioning. 
Contact us for quality American Standard AC repair and installation services!
Having issues with your air conditioner? Book in today to get your system fixed fast.
Is your heating system not working? Affordable repairs that won't break the bank. 
Keep your furnace running it's best with our maintenance services. 
Frequently Asked Questions
See Our Heating Services
Whether you are in need of a furnace repair, maintenance or furnace installation, our team at Smart Heating and Air Conditioning is your go-to service provider for all heating services.
Available 24/7 our team is ready to take your call. In need of heat pump services and installation? We have you covered!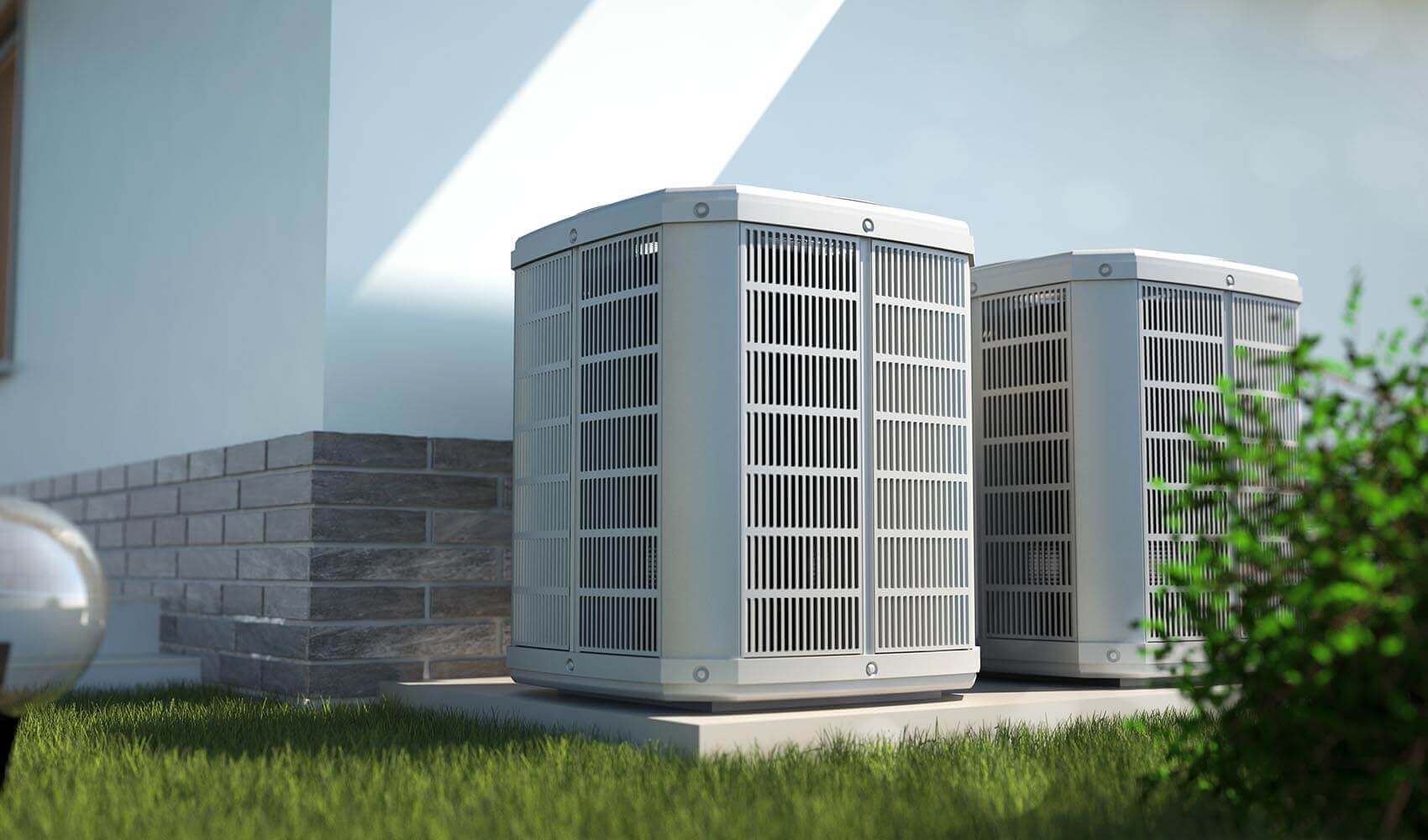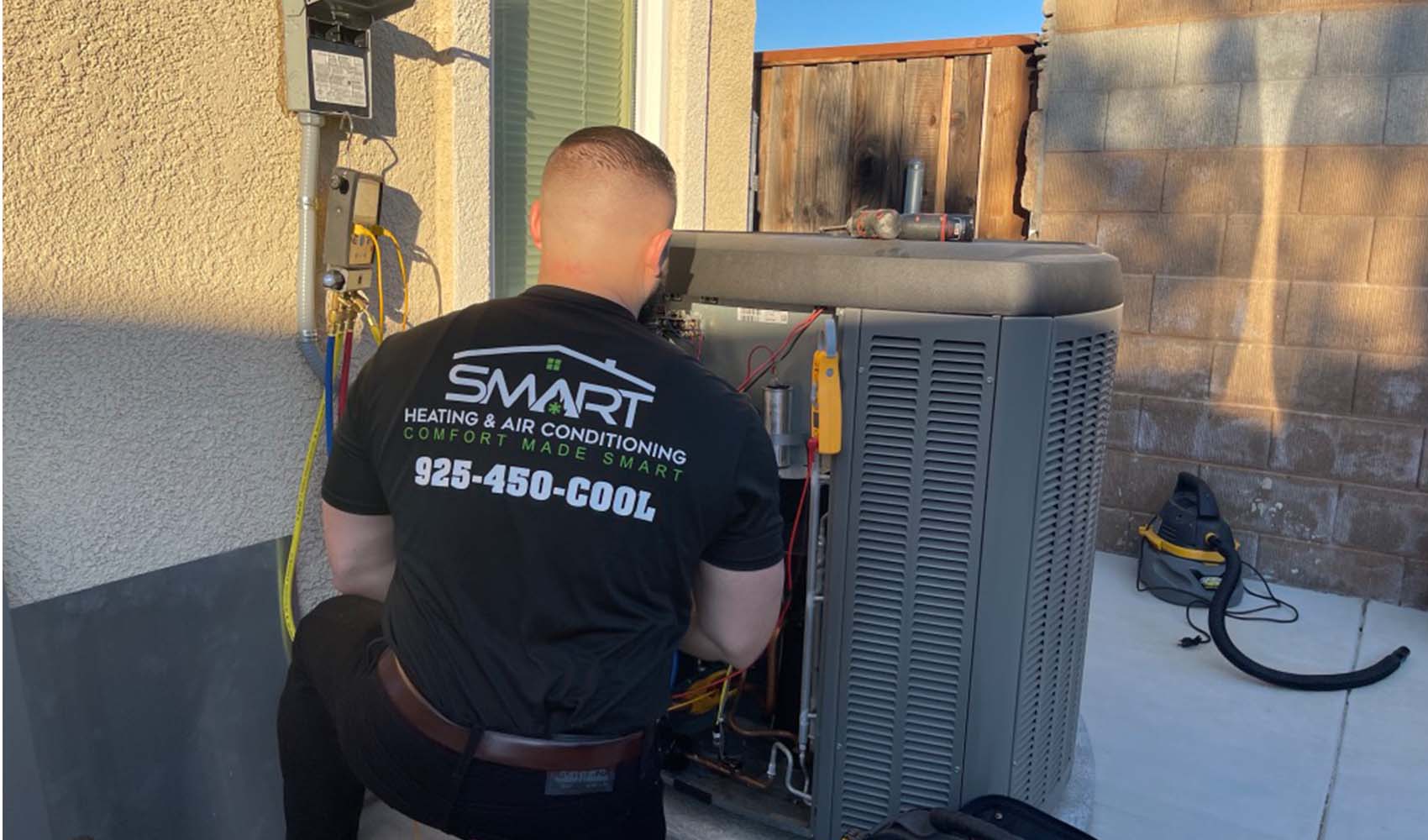 See Our AC Services
Looking for an ac repair, replacement or maintenance. Our team is specifically trained on all types of equipment to ensure each service call is performed at the highest quality possible.
See our current promotions and offer today on all ac services.