Air Conditioner Maintenance
Frequently Asked Questions

Top Rated Services for Daikin Repairs, Installation, & Maintenance
When it comes to reliable brands of HVAC products, Daikin consistently ranks among the leaders. Daikin heating and cooling systems provide excellent comfort and operate efficiently to save homeowners money. To ensure they work properly, you need trusted services for your Daikin Contra Costa County or Alameda County HVAC units.
Smart Heating & Air Conditioning has everything you need to keep your Daikin furnace and air conditioner running smoothly. We provide professional furnace and Daikin AC repair, installation, and maintenance. Our trained technicians work quickly and thoroughly, whether they're diagnosing and fixing performance issues, swapping your heating and cooling units, or providing routine maintenance to ensure more energy-efficient systems. 
When you need industry-leading HVAC services for your Daikin furnace and air conditioner, Smart Heating & Air Conditioning is the company for you. Call us today to learn more about how we work to bring you year-round comfort.
Daikin Furnace Repairs
When functioning correctly, Daikin furnaces are efficient and provide much-needed heat and comfort during chilly nights. Factors such as old age, wear and tear, and broken components can cause your furnace to malfunction and fail to warm your home.
Daikin furnace repair from Smart Heating & Air Conditioning will help restore your heating and energy efficiency. To know whether you need furnace repair, look for signs that your furnace is malfunctioning or breaking down. Some common indicators include spotty heating throughout the house and strange noises coming from your furnace. If you suspect you need repairs, call Smart Heating & Air Conditioning immediately.
Our technicians will inspect your furnace, quickly diagnose the problem, and fix it, replacing broken components if necessary. The result is a Daikin furnace that operates at maximum capacity. You'll have the warmth you need to stay cozy when temperatures drop, and your energy bills won't break the bank. 
Smart Heating & Air Conditioning is an Alameda County or Contra Costa County Top-Rated Daikin Service Provider.
Daikin AC Repairs
As a California resident, you know the importance of staying cool. When the weather gets hot, your air conditioning is vital to your comfort. Like furnaces, several factors can cause AC units to malfunction and provide insufficient cool air.
Signs that you need Daikin AC repair include failure to cool the indoor temperature to your desired level, hot and cold spots throughout the house, and a leaking air conditioning unit.
Diagnosing the precise issue of an AC breakdown can be difficult, but the expert technicians at Smart Heating & Air Conditioning have industry experience and knowledge. We'll inspect your Daikin air conditioner, find the culprit, and repair the system quickly and reliably. 
Don't let a broken-down AC unit cause discomfort and steep energy bills. Let us restore your cool indoor temperature and energy efficiency with our professional AC repair services. 
Daikin Furnace & AC Installations
Whether you've always trusted Daikin products and need a new unit or are new to the brand, Smart Heating & Air Conditioning has the efficient installation services you need. We take care of Daikin furnaces and air conditioners properly, ensuring they operate smoothly and keep you comfortable.
The team at Smart Heating & Air Conditioning will quickly and professionally swap your old air conditioner system and ensure you have quality cooling, even during the hottest California days.
With our furnace installations, you'll have a heating system that keeps you warm during chilly nights and works efficiently to keep monthly energy costs low.
We'll remove your current unit, and quickly install your new furnace. You'll be reaping the benefits of an upgraded furnace in no time.
Why Choose Smart Heating & Air Conditioning?
There is a long list of reasons why Smart Heating & Air Conditioning is your best choice for Daikin furnace and air conditioning services. At the top of that list is our commitment to customer satisfaction. We value the needs of every family and individual that chooses us to help ensure their comfort. 
Our passion for your comfort and satisfaction is evident in our quality of service and friendly attitude. We use our experience and knowledge of the HVAC industry, along with constant communication, to exceed your expectations.
Our technicians work with you to understand your needs and solve furnace and air conditioning problems. We tailor our solutions to each client to bring you a positive experience every time. 
When you need Daikin AC repair or system maintenance, choose Smart Heating & Air Conditioning. Call us today to learn more or request a service.
Having issues with your air conditioner? Book in today to get your system fixed fast.
Is your heating system not working? Affordable repairs that won't break the bank. 
Keep your furnace running it's best with our maintenance services. 
Frequently Asked Questions
See Our Heating Services
Whether you are in need of a furnace repair, maintenance or furnace installation, our team at Smart Heating and Air Conditioning is your go-to service provider for all heating services.
Available 24/7 our team is ready to take your call. In need of heat pump services and installation? We have you covered!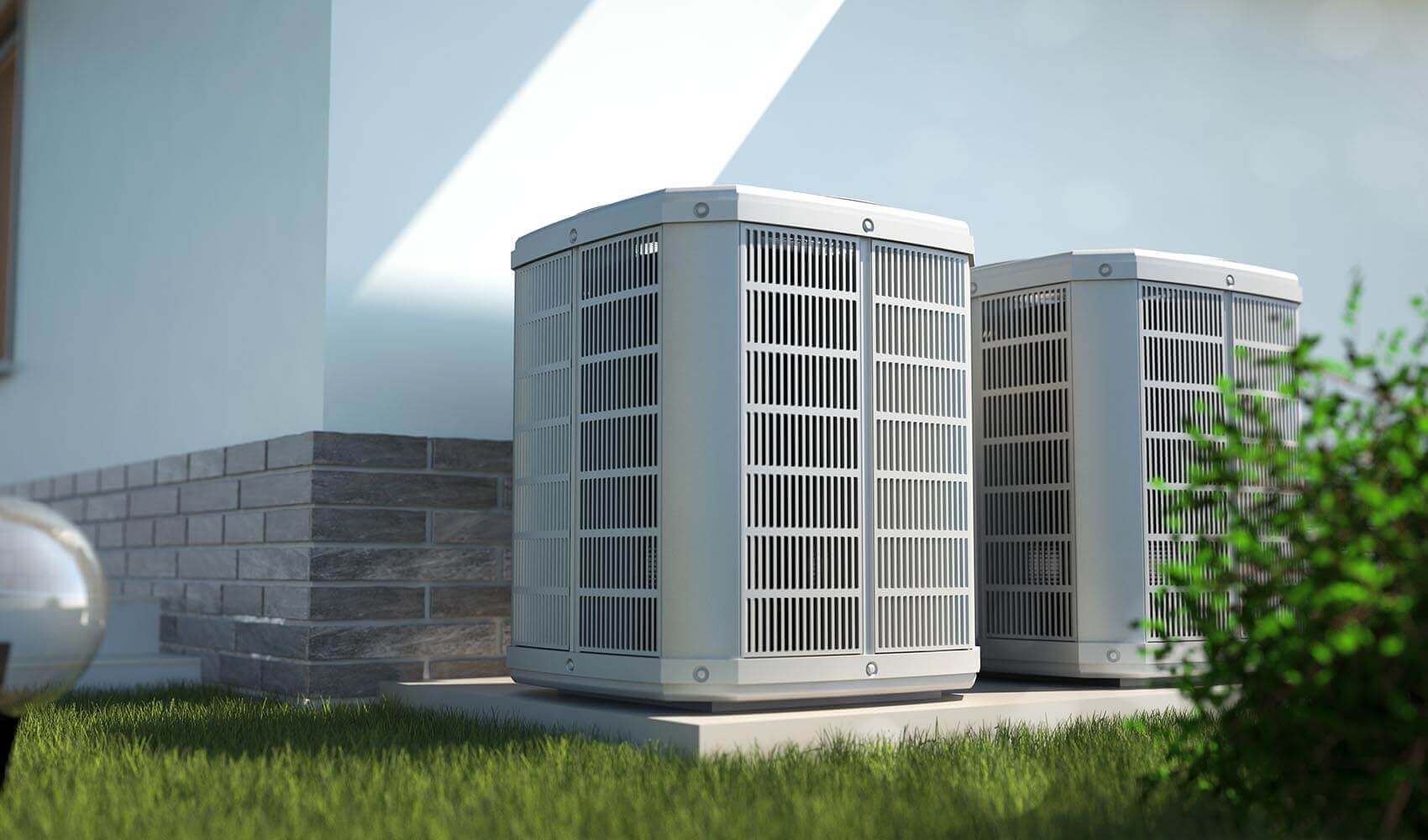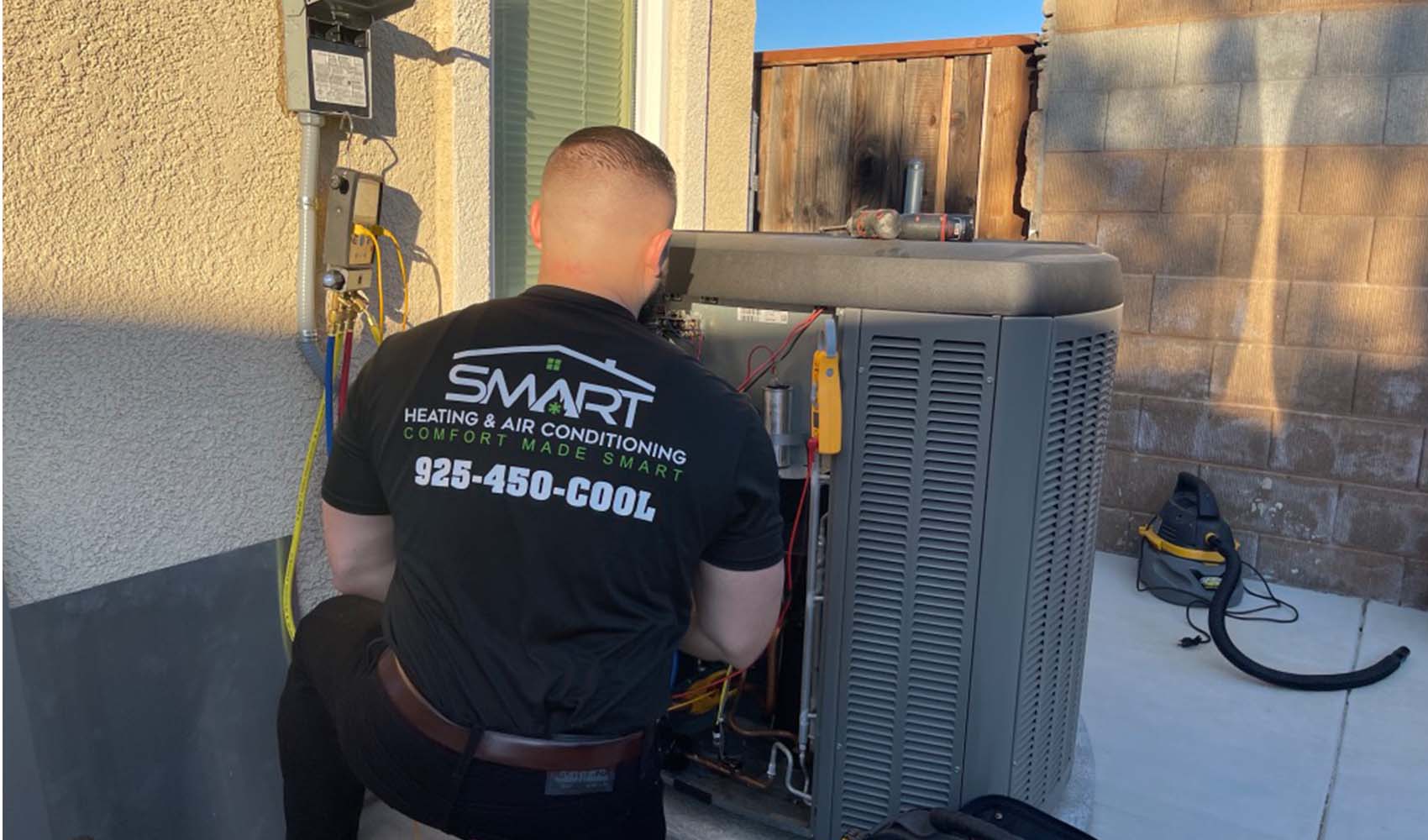 See Our AC Services
Looking for an ac repair, replacement or maintenance. Our team is specifically trained on all types of equipment to ensure each service call is performed at the highest quality possible.
See our current promotions and offer today on all ac services.