Goodman AC Repairs, Furnace Repair, Installations & More
Your Local Team For Repairs, Installations & Maintenance
Goodman is a reputable name in AC repair with decades of experience in manufacturing affordable, quality air conditioners, furnaces, electric heaters, and dual-fuel heaters. The Goodman AC repair technicians at Smart Heating & Air Conditioning have years of experience working with Goodman Contra Costa County and Goodman Alameda County heating and cooling units.
Air Conditioner Maintenance
Frequently Asked Questions

Trusted Services for Goodman Repairs, Installation, & Maintenance
Every model and brand of heater or air conditioner is unique, with its own strengths and set of issues. You can count on the professionals at Smart Heating & Air Conditioning to recommend the best, most reliable equipment for your home or business property based on your needs and your budget.
We give every repair, refurbishing, and installation project our full attention and draw upon our relationship with Goodman Air Conditioning & Heating to obtain the right parts and the right units at a price that fits your budget.
We take pride in our five-star ratings because we take the time to understand the concerns of our customers and exceed their expectations. We continuously train our technicians in the latest techniques and ensure that they exemplify the highest standards of professionalism and diligence.  
Goodman Furnace Repairs
A dependable source of heat in the winter is a necessity for any property owner. If your Goodman furnace no longer burns fuel efficiently, stops working, or cannot keep up with your heating needs, call Smart Heating & Air Conditioning. We'll inspect and evaluate your heating system and provide an estimate for quality, professional service.
Our understanding of Goodman Air Conditioning & Heating makes us the ideal company to track down the right replacement parts and carry out quick and reliable repairs.
At Smart Heating & Air Conditioning, we won't pad the bill with needless repairs or hidden charges. After diagnosing your furnace problem, we'll determine which parts still have life left in them and which ones need replacement.
Calling Smart Heating & Air Conditioning instead of a competitor can help you get extra years out of your trusty Goodman furnace and keep your repair bills down.
Goodman AC Repairs
Goodman air conditioners are well known for being solidly constructed and hardy, so you probably won't have to call us for repairs too often.
If something isn't working right on your Goodman AC unit or it suffered damage from a storm or accident, rely on Smart Heating & Air Conditioning. We work with Goodman products and have the knowledge to get the job done right the first time.
Sometimes, an issue that looks like a serious problem with the AC coils, air compressor, or refrigerant lines turns out to be a simpler problem that we can fix by recalibrating the thermostat, cleaning the filters, or replacing an inexpensive part.
The benefit of working with a Goodman AC repair technician at Smart Heating & Air Conditioning is that you won't be stuck paying for AC services or maintenance you don't need.
Goodman Furnace & AC Installations
Goodman has a wide selection of sturdy furnaces with 80%-90% and higher AFUE ratings, reducing wasted energy and saving customers money. If your furnace is no longer working reliably or keeping you warm, an efficient Goodman furnace could be the ideal solution to your problem. Goodman furnaces have the power to deal with even the harshest winters in Contra Costa and Alameda counties.
At Smart Heating & Air Conditioning, our expert Goodman AC repair and installation technicians are ready any time of day to get you the smoothly running and fuel-efficient furnace or air conditioning system you need. We'll talk with you about your climate control needs and plan a climate control system that will serve you well throughout the year. Our team is experienced in heat pump and mini-split system installation as well as conventional HVAC installation.
Why Choose Smart Heating & Air Conditioning?
Smart Heating & Air Conditioning provides both routine and emergency services to customers in cities and towns across Contra Costa and Alameda counties. We use our unique insights into the heating and cooling industry to provide affordable, no-hassle service to our customers.
Our Goodman AC repair technicians know the brand and the technology better than the competition. 
Whether you're in the market for a new, trustworthy Goodman air conditioner or furnace or need to be confident that your current Goodman unit is working at its best, Smart Heating & Air Conditioning is the company to call.
To schedule preventive maintenance, repair, or installation for Goodman heating or cooling systems with a Goodman furnace installation and Goodman AC installation specialist.
Having issues with your air conditioner? Book in today to get your system fixed fast.
Is your heating system not working? Affordable repairs that won't break the bank. 
Keep your furnace running it's best with our maintenance services. 
Frequently Asked Questions
See Our Heating Services
Whether you are in need of a furnace repair, maintenance or furnace installation, our team at Smart Heating and Air Conditioning is your go-to service provider for all heating services.
Available 24/7 our team is ready to take your call. In need of heat pump services and installation? We have you covered!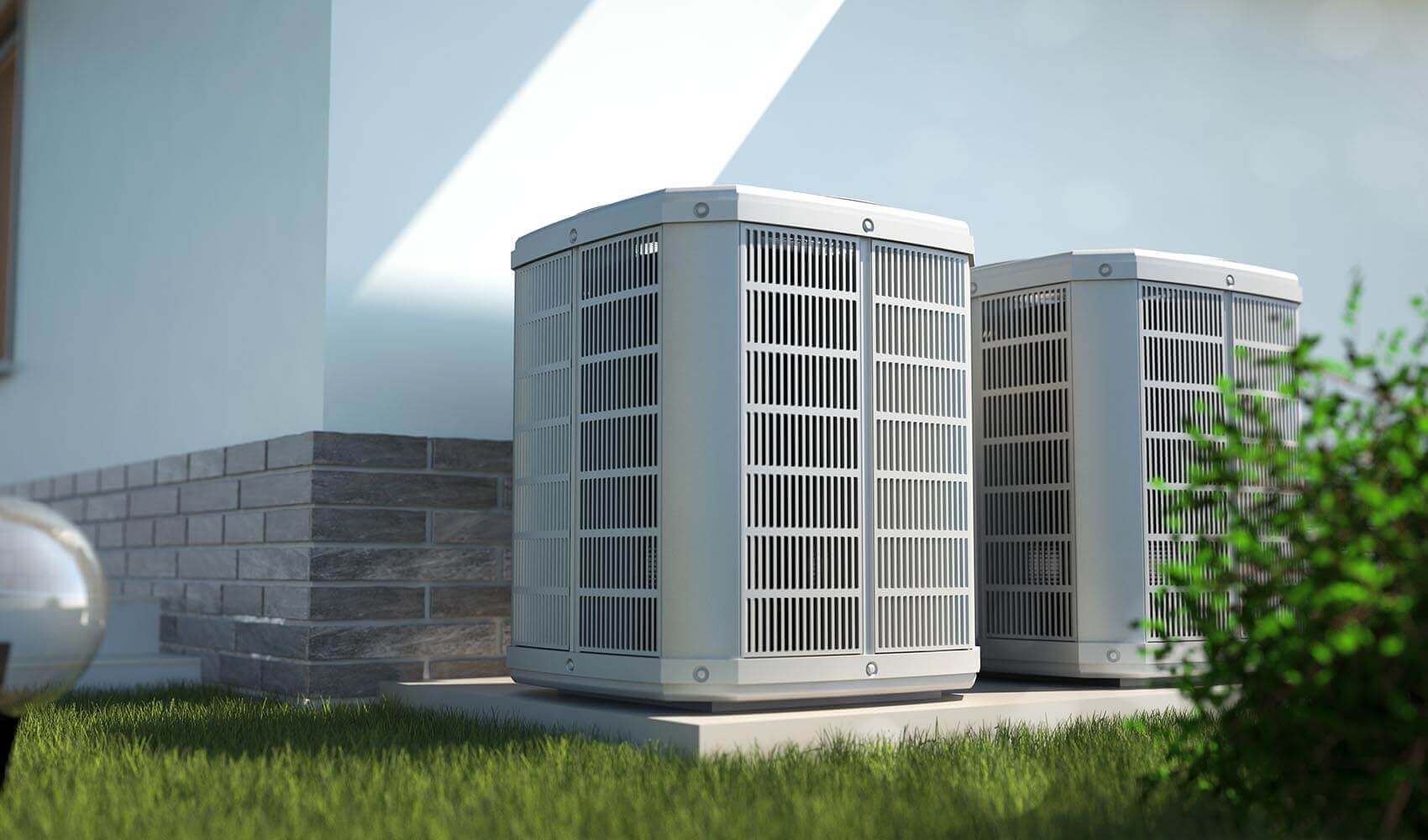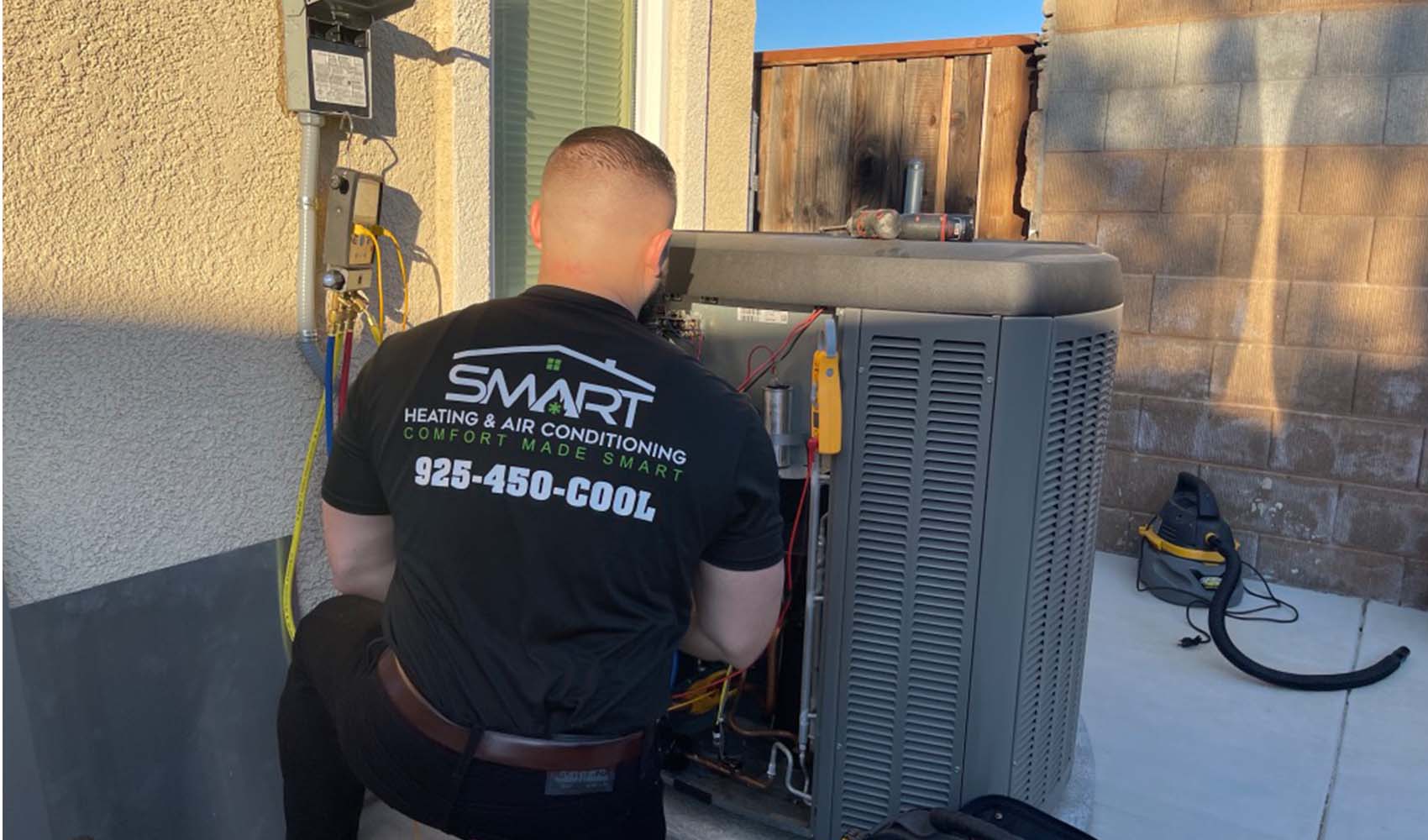 See Our AC Services
Looking for an ac repair, replacement or maintenance. Our team is specifically trained on all types of equipment to ensure each service call is performed at the highest quality possible.
See our current promotions and offer today on all ac services.