Unfortunately, ductwork is prone to wear and tear over time even if it is made of sturdy and long-lasting materials, requiring a quick repair. And if it doesn't work, a ductwork replacement in Walnut Creek, CA may be an excellent choice, and Smart Heating & Air Conditioning is the expert to rely on and contact.
Whether your unit creates a loud, banging sound or there's a drastic change in your monthly electric bills, our certified and experienced technicians are just a phone call away!
Best Ductwork Replacement in Walnut Creek, CA and the Nearby Areas
As a homeowner, you want your ductwork replacement in Walnut Creek, CA to be the best. Who wants to spend extra time and money to hire another local HVAC contractor, after all? No people would like that.
We, at Smart Heating & Air Conditioning, will replace your duct network of any size and material according to the industry's highest standards and best practices. We also conduct a thorough inspection, making us the sought-after HVAC company in Walnut Creek, CA.
With our years of experience and state-of-the-art tools, we can fix whatever the problem with your unit, from leaky ductwork to poorly sealed registers.
The Advantages of Getting Ductwork Replacement
Ductwork replacement in Walnut Creek, CA can be expensive. That's why home owners leave it unattended for days. But they end up spending on costlier HVAC services. Below are some reasons you should have your duct network replaced on time:
Quieter Operation
Do you always wake up at night because of noisy ductwork? Say bye to that discomfort with a new duct system because it is quieter.
Optimal Efficiency
A crack in ducts can affect your system's heating or cooling efficiency. Therefore, if some of your rooms are colder or hotter than the rest, don't hesitate to give Smart Heating & Air Conditioning a call for an inspection.
Indoor Air Quality
Like a filter, the interior surfaces of old duct network can accumulate dirt and mold – a perfect breeding space for insects and pests. At Smart Heating & Air Conditioning, we will make sure to keep not only your duct but also your entire HVAC in good working order.
More Significant Savings
Hiring an HVAC company in Walnut Creek, CA for replacement can break your bank. But frequent repairs are a different case and can be costlier than you've expected.
#1 Ductwork Replacement in Walnut Creek, CA
For years, we have been trusted for our ductwork replacement because we ensure that up to par materials are used during the project. Thus, no more emergency air conditioning or heating repair.  Plus, you will enjoy a longer-lasting and sturdier duct network this time.
Contact the Experts for Your Ductwork Replacement in Walnut Creek, CA
It may be hard for some homeowners to identify when their heat pump, AC or furnace needs a ductwork replacement in Walnut Creek, CA. But if your home gets dusty or your heating becomes more uneven, it's time to call the experts at Smart Heating & Air Conditioning today! From quality services to competitive prices, we have them all! Dial 925-243-7668 now.
See Our Heating Services
Whether you are in need of a furnace repair, maintenance or furnace installation, our team at Smart Heating and Air Conditioning is your go-to service provider for all heating services.
Available 24/7 our team is ready to take your call. In need of heat pump services and installation? We have you covered!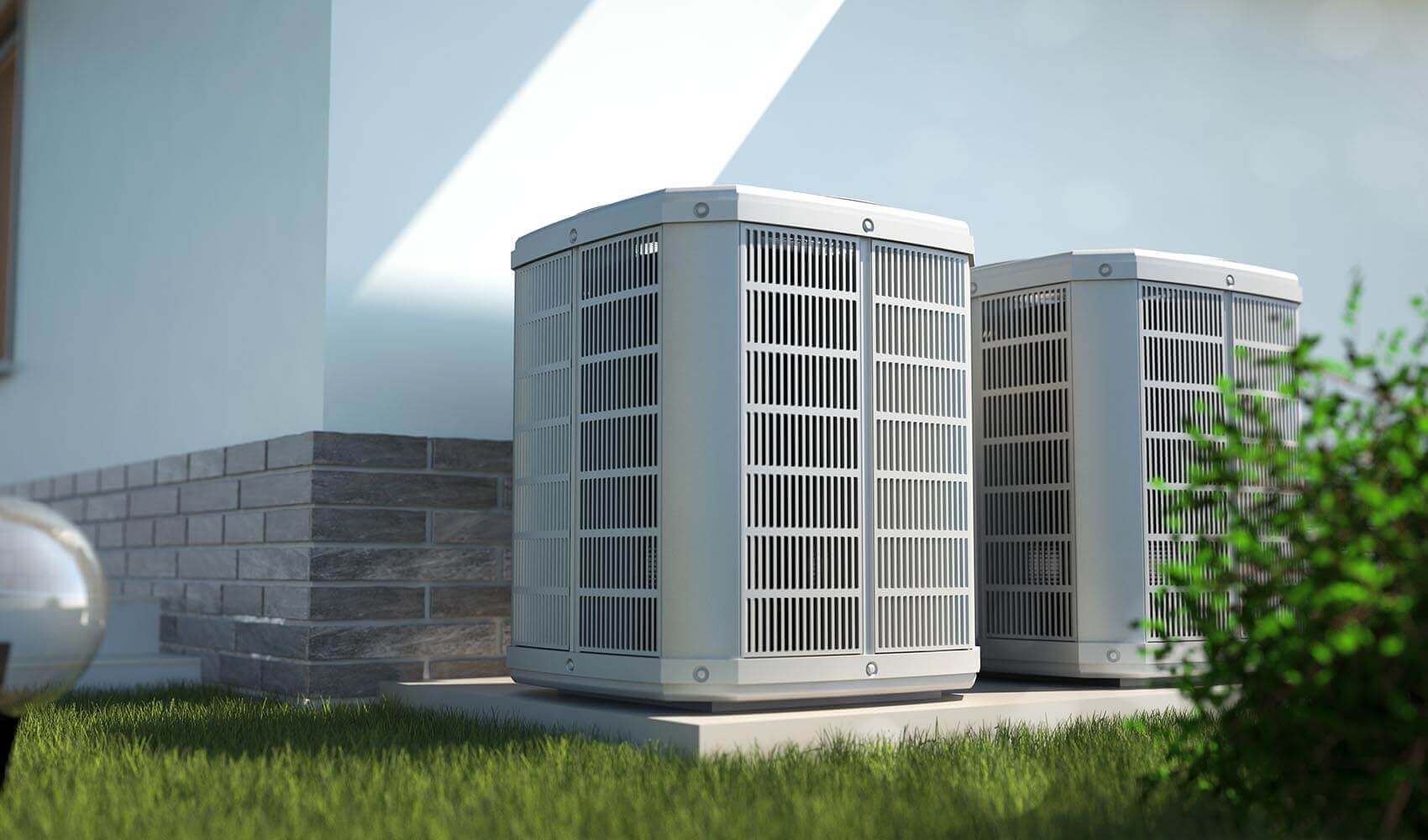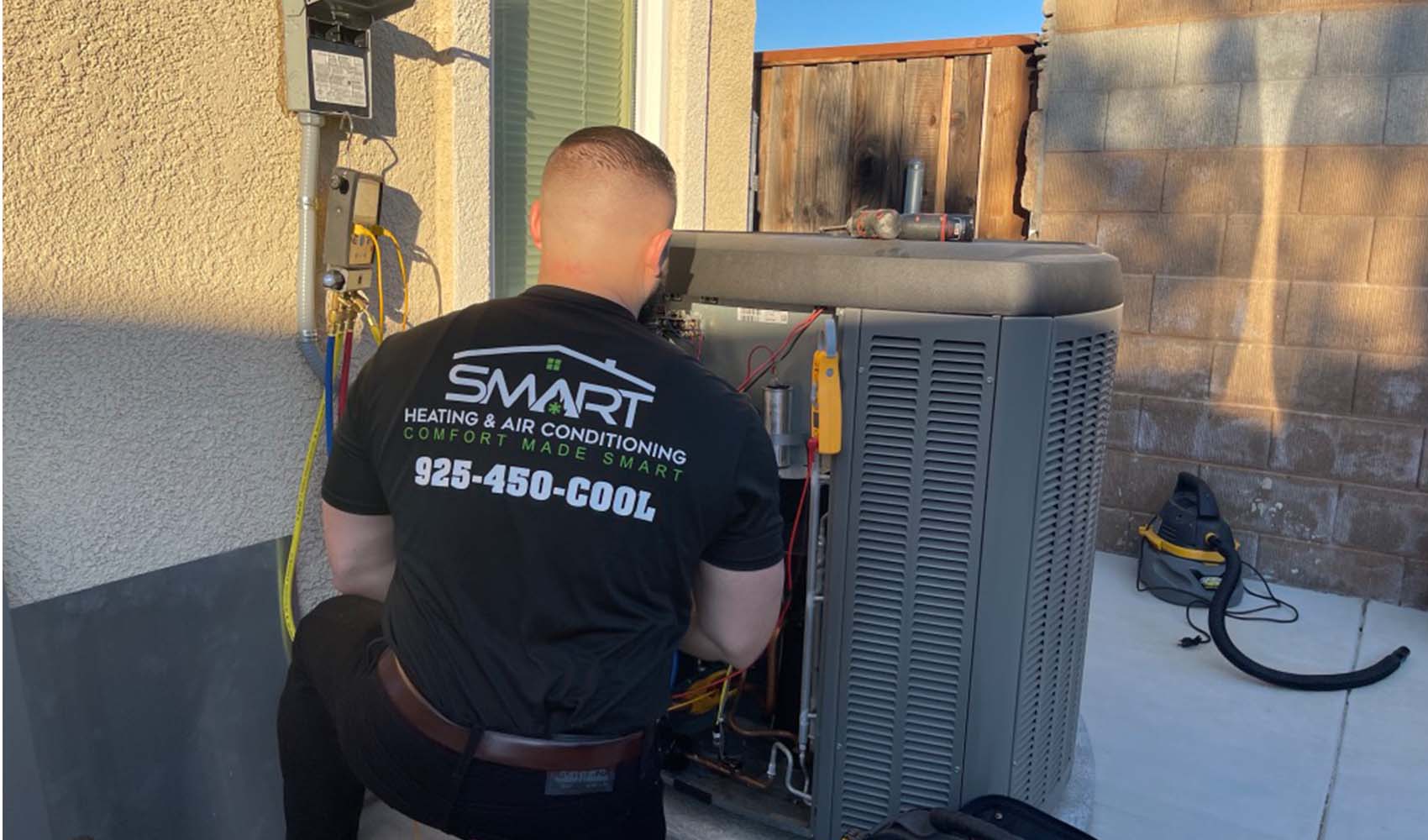 See Our AC Services
Looking for an ac repair, replacement or maintenance. Our team is specifically trained on all types of equipment to ensure each service call is performed at the highest quality possible.
See our current promotions and offer today on all ac services.
Stress-Free 24/7 Service
Our team is here for you 24/7. With our efficient booking software, we can get to your home fast!
Trusted Services Backed By 5-Star Reviews
We take pride in our reputation and go above and beyond to ensure you have the best experience in town.
We Help You Make The SMART Choice!
We help educate you to make the SMART choice with your HVAC systems. With a variety of options and a zero pressure approach. 
SMART Pricing Options
We offer transparent pricing and a variety of options on each call to make sure you are always given an option that is right for you. That's SMART pricing!
Service Areas
Smart Heating and Air Conditioning proudly offers heating and cooling services to Contra Costa County & Alameda County .
Find Your Community below.
CONTRA COSTA COUNTY

ALAMEDA COUNTY