Rheem Furnace and AC Repair and Installation Services
Your Local Team For Repairs, Installations & Maintenance
Smart Heating & Air Conditioning proudly offers Rheem AC repair and Rheem furnace repair in Alameda and Contra Costa Counties. Rheem is known for its efficient and high-power products, but they will eventually need servicing. When that time comes, make sure you call a qualified expert. 
Air Conditioner Maintenance
Frequently Asked Questions
Trusted Services for Rheem Repairs, Installation, & Maintenance
Our experienced technicians have several years of experience providing industry-leading Rheem AC repair and maintenance services. When your Rheem system acts up, you need an expert who can troubleshoot and solve any problem. Whether you have dirty filters that need changing or want to update your heating and cooling, consider us your first choice.
Our team at Smart Heating & Air Conditioning offers 24/7 emergency service. Thanks to our state-of-the-art booking service, we can have our technicians to you anytime. With several hundred 5-star reviews, you can always count on us to give 110% on every job. When it comes to AC and furnace repairs, choose the best—choose Smart Heating & Air Conditioning. 
Rheem Furnace Repairs
Rheem furnaces remain one of the company's most popular products, and for a good reason. A Rheem furnace can last a long time, providing efficient heating during the coldest months of the year. However, even the best furnace will eventually need repairs. Make sure you give Smart Heating & Air Conditioning a call when the time comes. 
If you notice any of the following signs, you should call one of our Rheem furnace repair experts to address the problem. 
Ducts have soot and ash in them

Bad smells come from your vents when the heat is on

Furnace doesn't respond to the thermostat

Furnace trips your circuit breaker
Even a small furnace problem can quickly devolve into a costly issue, so make sure you contact a professional as soon as possible. 
Rheem AC Repairs
Just like your furnace, your air conditioning requires regular repair and maintenance. You need a trustworthy pro to address your Rheem AC problems. So we proudly offer expert AC repairs and maintenance for all modern Rheem-brand AC units. Our team has extensive training and can provide your Rheem unit with the specific care required. 
Below we list some of the most common symptoms that should prompt you to call a Rheem Contra Costa County AC repair expert:
Unit leaks coolant fluid

AC won't produce cold air

Air conditioning cycles between on and off too frequently

Bad smell coming from your vents 

Finding ice and frost on your AC coils
Just like with your furnace, AC problems can quickly turn into major problems. It's in your best interest to call a qualified professional ASAP.
Rheem Furnace & AC Installations
As your AC or furnace nears the end of its lifespan, a new Rheem furnace installation or Rheem AC installation might be just what you need. Rheem appliances remain high-quality products and require proper installation and setup to get the most out of them. Our team has years of experience installing Rheem-brand appliances and can ensure a fast and efficient installation. 
Enjoy some of the benefits of installing a new furnace or air conditioning, such as
New HVAC equipment can lower your energy bills

A new HVAC system performs better

Modern HVAC systems are more environmentally friendly

New HVAC systems also run more quietly than old systems

You will spend less on repairs and breakdowns
If your AC or furnace looks a bit worse for wear, contact us today to discuss Rheem air conditioning and furnace options!
Why Choose Smart Heating & Air Conditioning?
Smart Heating & Air Conditioning should be your first choice for all things HVAC related in Costa County and Alameda Counties. Continue reading for just a few reasons to hire us instead of the competition. 
Professional
The most important part of contract work includes having the right attitude. Our professional team members receive extensive training and have experience working with all types of Rheem appliances and HVAC systems. 
Affordable
We pride ourselves on our transparent pricing and offer a wide range of payment options for customers who need financing. We believe quality HVAC service should be available to all at an affordable price. 
Reliable
You want a Rheem Alameda County furnace and AC repair company that can get the job done right the first time. We never cut corners and always hold ourselves to an incredibly high standard of workmanship and excellence. 
Contact Smart Heating & Air Conditioning online or call today at (925) 243-7668 to schedule Rheem AC repair and furnace repair!
Having issues with your air conditioner? Book in today to get your system fixed fast.
Is your heating system not working? Affordable repairs that won't break the bank. 
Keep your furnace running it's best with our maintenance services. 
Frequently Asked Questions
See Our Heating Services
Whether you are in need of a furnace repair, maintenance or furnace installation, our team at Smart Heating and Air Conditioning is your go-to service provider for all heating services.
Available 24/7 our team is ready to take your call. In need of heat pump services and installation? We have you covered!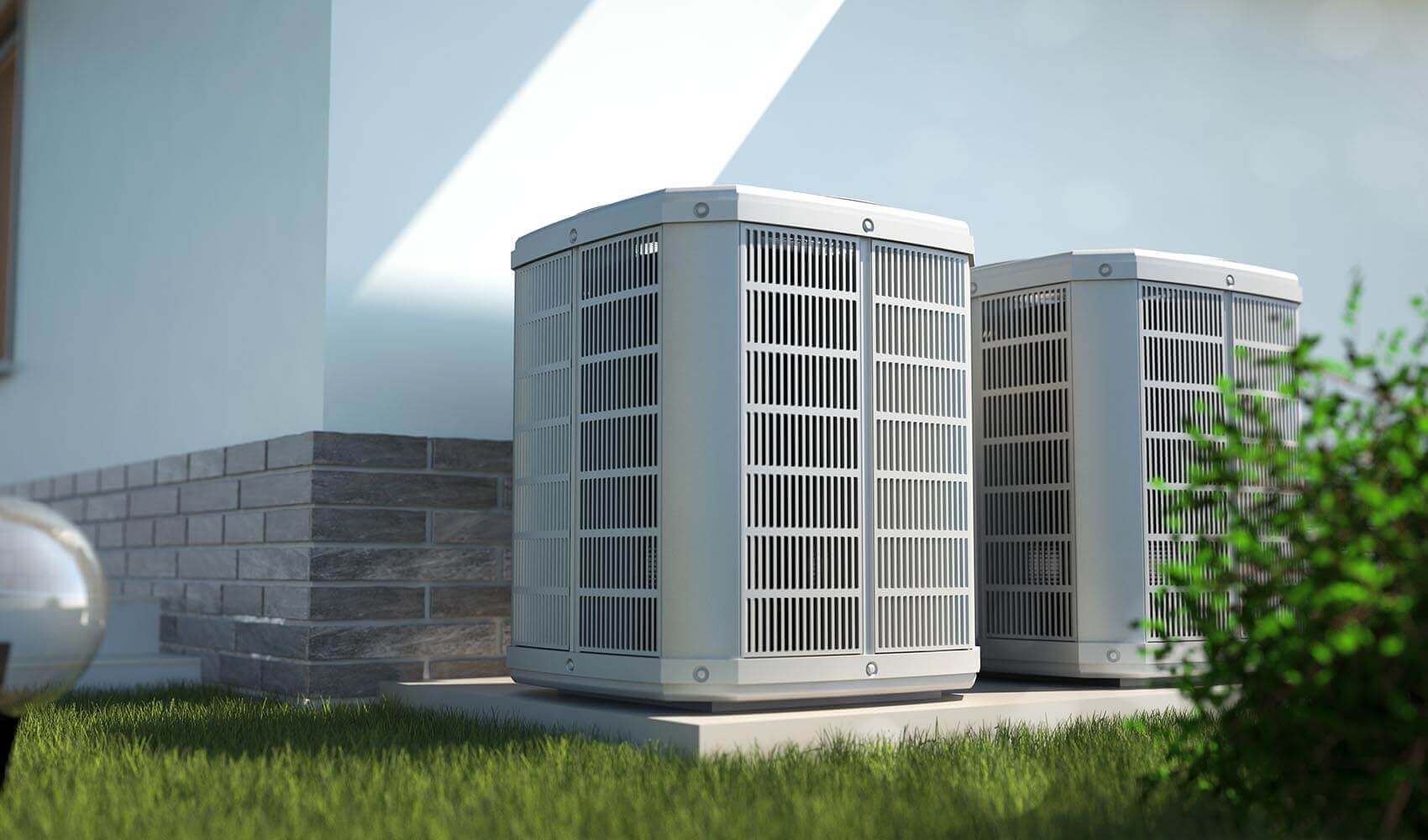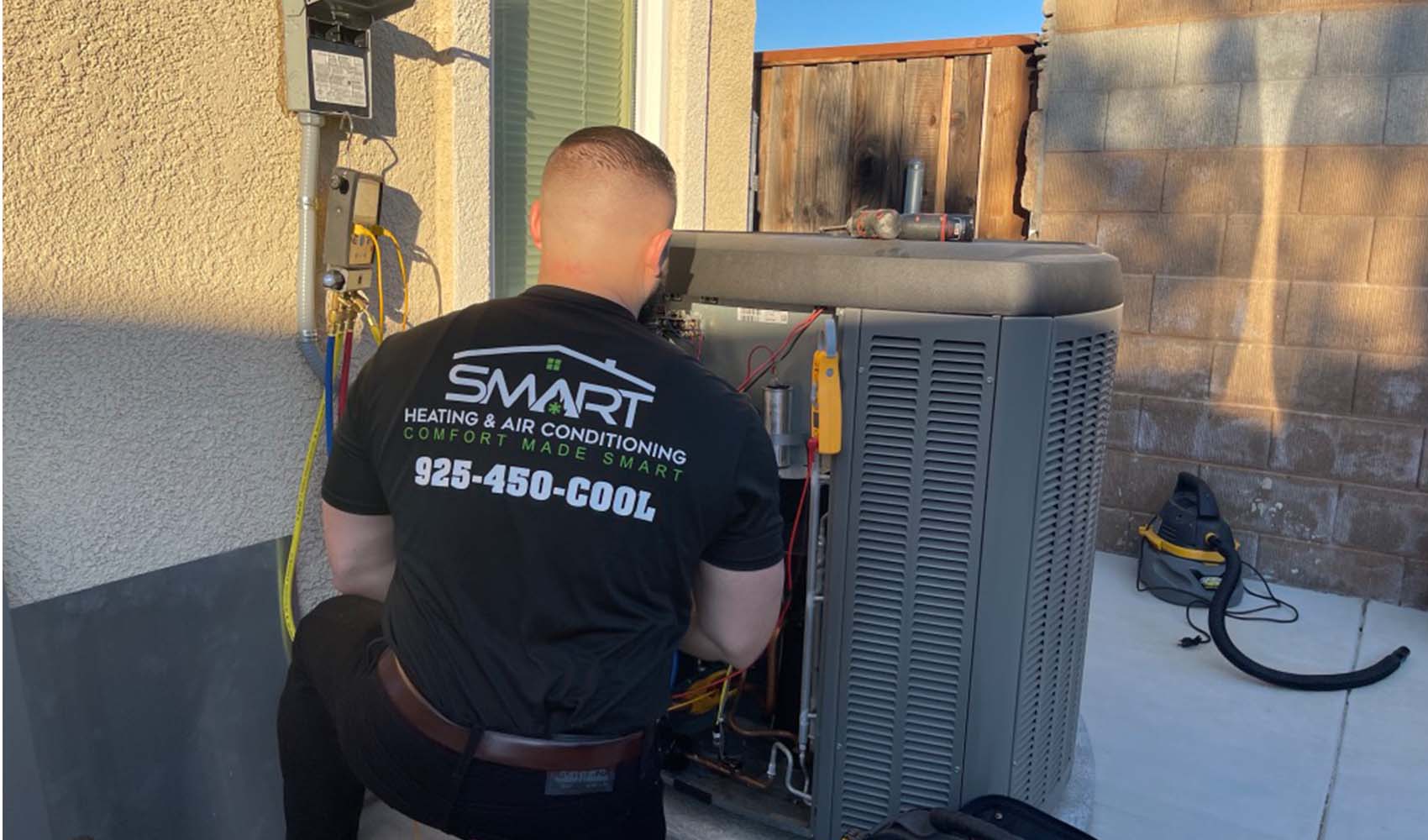 See Our AC Services
Looking for an ac repair, replacement or maintenance. Our team is specifically trained on all types of equipment to ensure each service call is performed at the highest quality possible.
See our current promotions and offer today on all ac services.