Ruud Furnace and AC Repair & Installation Services
Your Local Team For Repairs, Installations & Maintenance
Ruud is one of the most well-known HVAC manufacturers in the world and creates a wide range of powerful air conditioners, furnaces, water heaters, and more. If your Ruud appliance is acting up, you need a qualified expert to handle the problem. 
Smart Heating & Air Conditioning is proud to offer Ruud AC and furnace repair and maintenance services in Contra Costa and Alameda counties. Whether you need to clean your AC coils or want to replace your entire furnace, our experienced team can assist. 
Air Conditioner Maintenance
Frequently Asked Questions
Trusted Services for Ruud Repairs, Installation, & Maintenance
Ruud appliances are powerful and efficient machines that require substantial knowledge to properly repair and maintain. Our team at Smart Heating & Air Conditioning has several years of experience working with Ruud-brand appliances and can provide the heating and air conditioning services you need. Whether you need your filters changed or want to update your entire HVAC system, our reliable professionals can assist. 
We also offer 24/7 emergency services, so you can get help whenever you need it. Our goal is to take the stress out of finding reputable Ruud AC and furnace repair and maintenance services. 
Ruud Furnace Repairs
Winters in California can get rather chilly. Regular furnace repairs and maintenance can keep you and your family comfortable during winter. We specialize in both electric and gas-powered Ruud furnaces and can work with all modern models. You can count on us to give you an accurate diagnosis and fix the problem. 
It is particularly important to keep furnaces maintained because they can pose a health and safety hazard to your and your family. A broken furnace can leak harmful gasses and could become a fire risk. As such, it's in your best interest to contact a Ruud furnace repair expert as soon as possible. 
If you notice any of the following furnace problems, give Smart Heating & Air Conditioning a call:
Furnace won't blow hot air
Air from your heater smells smoky or burning
Your energy bills start to skyrocket
There is excessive dust in your vents and home
Your furnace blows your circuit breaker when it turns on
Ruud AC Repairs
Your AC works hard to keep you and your family comfortable, so make sure you keep your Ruud-brand appliance in its best condition. Smart Heating & Air Conditioning offers Ruud AC repair and maintenance services to homeowners in Alameda County and the surrounding areas. AC problems can rapidly turn into serious issues, so make sure to call an expert right away. 
AC problems range from minor to serious, but they can all negatively affect performance. Below are some of the most common AC repair problems we encounter. 
The air conditioning can't produce cold air
There is a musty and moldy smell coming from the vents
Ice forms on your coils and coolant lines
Coolant fluid leaks from the bottom of your AC unit
Ruud Furnace & AC Installation
If your AC or furnace is nearing the end of its lifespan, you should call an expert for replacement and installation. Our team at Smart Heating & Air Conditioning can help homeowners find a Ruud furnace or air conditioning system that fits their needs and budget. Below are just some of the benefits of getting a new Ruud furnace installation or Ruud AC installation. 
New HVAC systems are more efficient and cost less to run than older systems
Installing a new furnace or AC can improve indoor air quality
Old furnaces can emit harmful greenhouse gasses, like carbon monoxide. 
New HVAC systems require fewer repairs and maintenance
Finding a new furnace or AC can be a difficult process, so let our experts help with your choice. 
Why Choose Smart Heating & Air Conditioning?
Smart Heating & Air Conditioning is the go-to provider for all things HVAC related. We take great pride in providing a superior level of service that homeowners in Alameda and Contra Costa counties can rely on. Our excellent craftsmanship is only surpassed by our incredible dedication to customer service. 
We understand that HVAC services can represent a high financial cost. That is why we offer transparent pricing and a wide range of options, so customers can receive quality HVAC services without breaking the bank. When it comes to your HVAC system, make sure you choose the best—choose Smart Heating & Air Conditioning!
Send us a message online to discuss Ruud AC repair and installation services in Alameda and Contra Costa counties from Smart Heating & Air Conditioning!
Having issues with your air conditioner? Book in today to get your system fixed fast.
Is your heating system not working? Affordable repairs that won't break the bank. 
Keep your furnace running it's best with our maintenance services. 
Frequently Asked Questions
See Our Heating Services
Whether you are in need of a furnace repair, maintenance or furnace installation, our team at Smart Heating and Air Conditioning is your go-to service provider for all heating services.
Available 24/7 our team is ready to take your call. In need of heat pump services and installation? We have you covered!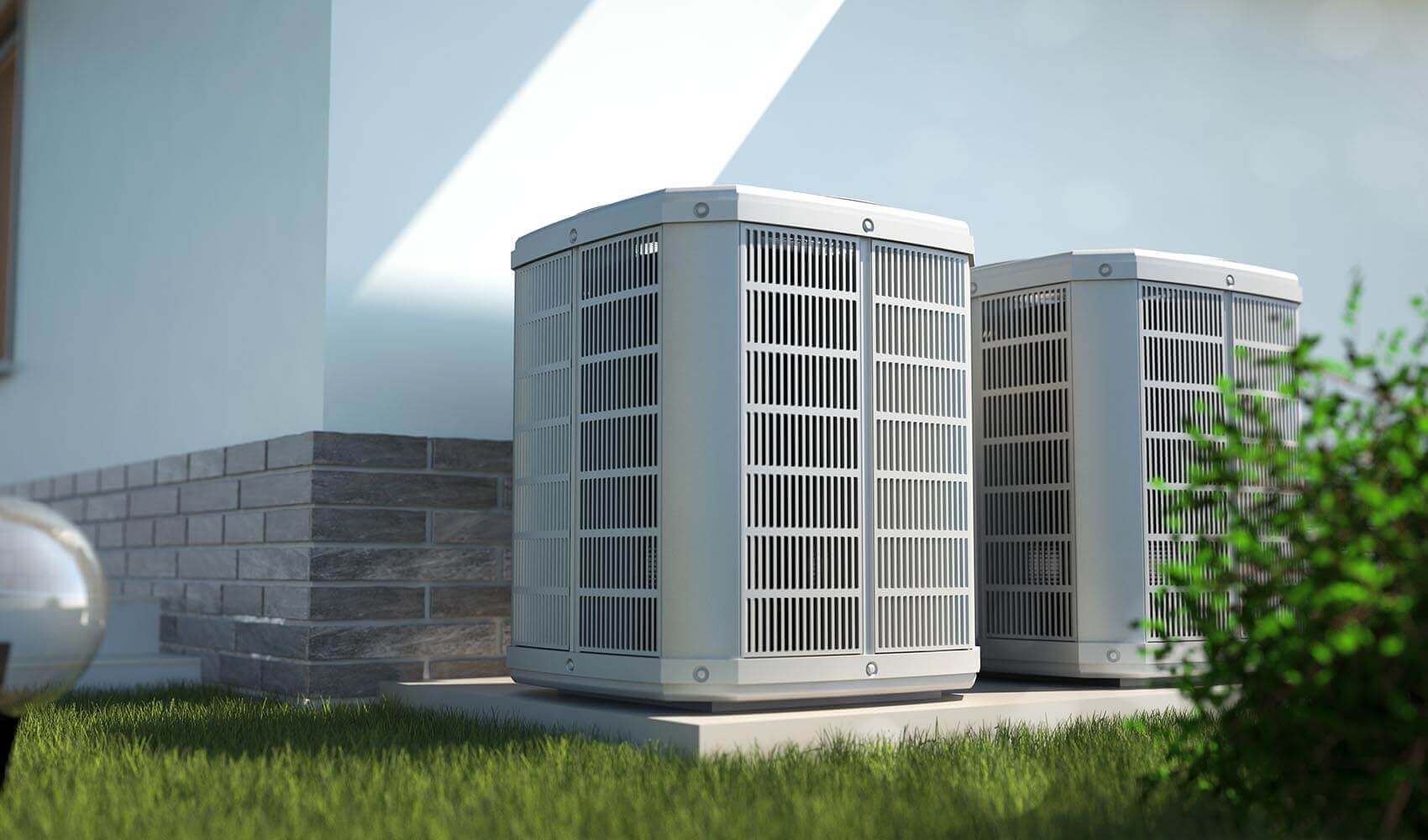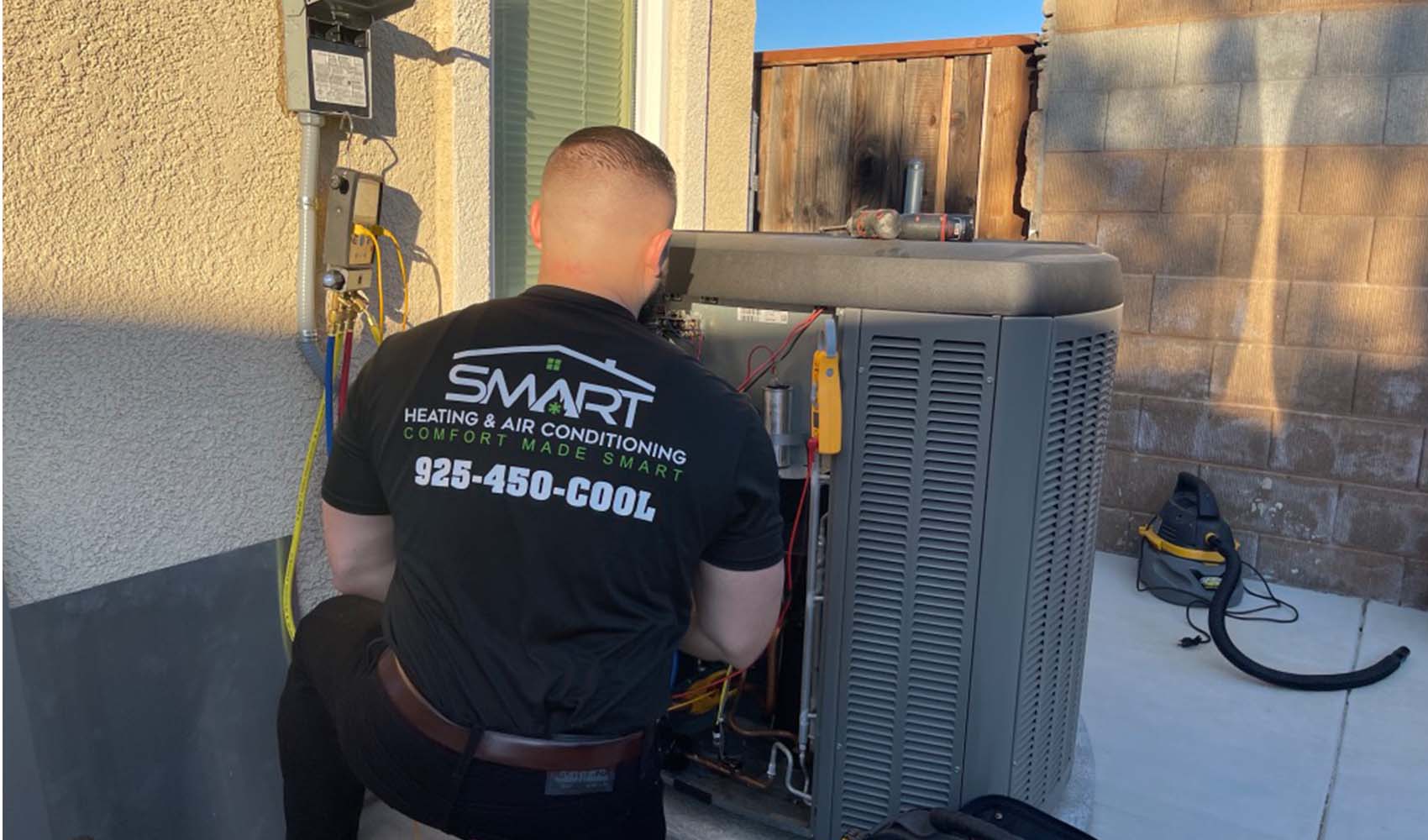 See Our AC Services
Looking for an ac repair, replacement or maintenance. Our team is specifically trained on all types of equipment to ensure each service call is performed at the highest quality possible.
See our current promotions and offer today on all ac services.