Trane AC Repairs, Furnace Repair, Installations & More
Your Local Team For Repairs, Installations & Maintenance
Homeowners choose our team at Smart Heating & Air Conditioning for our impressive industry expertise and state-of-the-art equipment. By offering high-quality products like Trane furnaces and AC units, we can provide top-of-the-line systems that deliver year-round indoor comfort
Air Conditioner Maintenance
Frequently Asked Questions

Professional Services for Trane Repairs, Installation, & Maintenance
Trane HVAC systems have been a top choice for California homeowners for decades due to their quality, energy efficiency, and the premier comfort they offer.
The products, however, can't perform properly without regular maintenance and overall care. Whether you're new to Trane units or have used them in your home for years, our team has the experience to keep your Trane system running for years to come.

At Smart Heating & Air Conditioning, we provide furnace and AC repair, installation, and maintenance for Trane Alameda County and Contra Costa County units.
Our installation services ensure your units are set up correctly, repairs help fix issues and help maintain your comfort, and regular maintenance keeps your furnace and AC working efficiently throughout the year. All our Trane HVAC services include cost-effective options and give you a better home experience.
Our technicians have trained eyes that help them diagnose any furnace or AC problems and recommend the next course of action.
If you don't know which HVAC service you need, don't worry. Call Smart Heating & Air Conditioning today, and we'll help you.
Trane Furnace Repairs
New Trane furnaces rank among the industry leaders in comfort, quality, and energy efficiency. However, old age, typical wear and tear, and several other factors can affect a Trane furnace's performance.
The result often leads to an inability to keep you warm and reduced energy efficiency, causing spikes in monthly energy bills. 
To restore your furnace's performance, you can rely on a Trane furnace repair from the experts at Smart Heating & Air Conditioning. We'll inspect your unit, look for cracked components and other culprits of system malfunction. Once our technicians diagnose the problem, they'll work quickly to address it.
Our quality Trane furnace repair helps restore your home's comfort and energy efficiency, saving you money on energy bills.
If you experience spotty heating, hear odd rattling noises coming from your furnace, or notice any other signs of furnace issues, call Smart Heating & Air Conditioning right away. 
Trane AC Repairs
In terms of their elite comfort, quality, and energy efficiency, Trane air conditioners are no different than their furnaces. Due to the hot California climate, however, your AC unit may become more vital.
When your Trane system malfunctions and fails to provide the cool air you need, repair services from Smart Heating & Air Conditioning can help. 
With numerous working components, air conditioners can break down for many different reasons. Look for signs that indicate you need AC repairs, such as hot and cold spots throughout your home, insufficient cooling, and leakage. If you notice any such signs, we'll inspect your system, locate the problem, and quickly perform repairs.
Like furnace repairs, our Trane AC repair services help restore your system's comfort, quality, and energy efficiency. Our technicians will do whatever it takes to keep you cool in the California heat. 
Trane Furnace & AC Installations
At Smart Heating & Air Conditioning, our installation services are ideal for new homeowners and longtime Trane system users alike. We install Trane HVAC units to ensure they're in the perfect location and provide maximum performance benefits. 
Our Trane furnace installation helps ensure you stay cozy during the chilliest nights. Whether you plan to move into a new home, need to swap out an old Trane furnace, or want to upgrade an existing unit, we'll remove your current system and install your new Trane furnace.
To stay cool and comfortable throughout the year, our Trane AC installation is crucial. We'll work quickly to swap your AC units and ensure your home runs as efficiently as possible. If you need a new Trane system, trust the installation services from Smart Heating & Air Conditioning.
Why Choose Smart Heating & Air Conditioning?
While we pride ourselves on professionalism and quality service, Smart Heating & Air Conditioning remains committed, above all, to ensure your comfort and satisfaction.
Our clients are our top priority, evident through our friendly attitudes and constant communication. Instead of rushing to complete a job, we work with you to understand your needs and exceed your expectations.
Though Smart Heating & Air Conditioning is a relatively young company, our decades of combined HVAC industry experience and exceptional results lead California residents to trust our services. We find effective solutions to improve system performance, boost energy efficiency and comfort, and increase home value.
When you need a Trane furnace or Trane AC repair, routine system maintenance, or new unit installation, Smart Heating & Air Conditioning is the company for you. 
Having issues with your air conditioner? Book in today to get your system fixed fast.
Is your heating system not working? Affordable repairs that won't break the bank. 
Keep your furnace running it's best with our maintenance services. 
Frequently Asked Questions
See Our Heating Services
Whether you are in need of a furnace repair, maintenance or furnace installation, our team at Smart Heating and Air Conditioning is your go-to service provider for all heating services.
Available 24/7 our team is ready to take your call. In need of heat pump services and installation? We have you covered!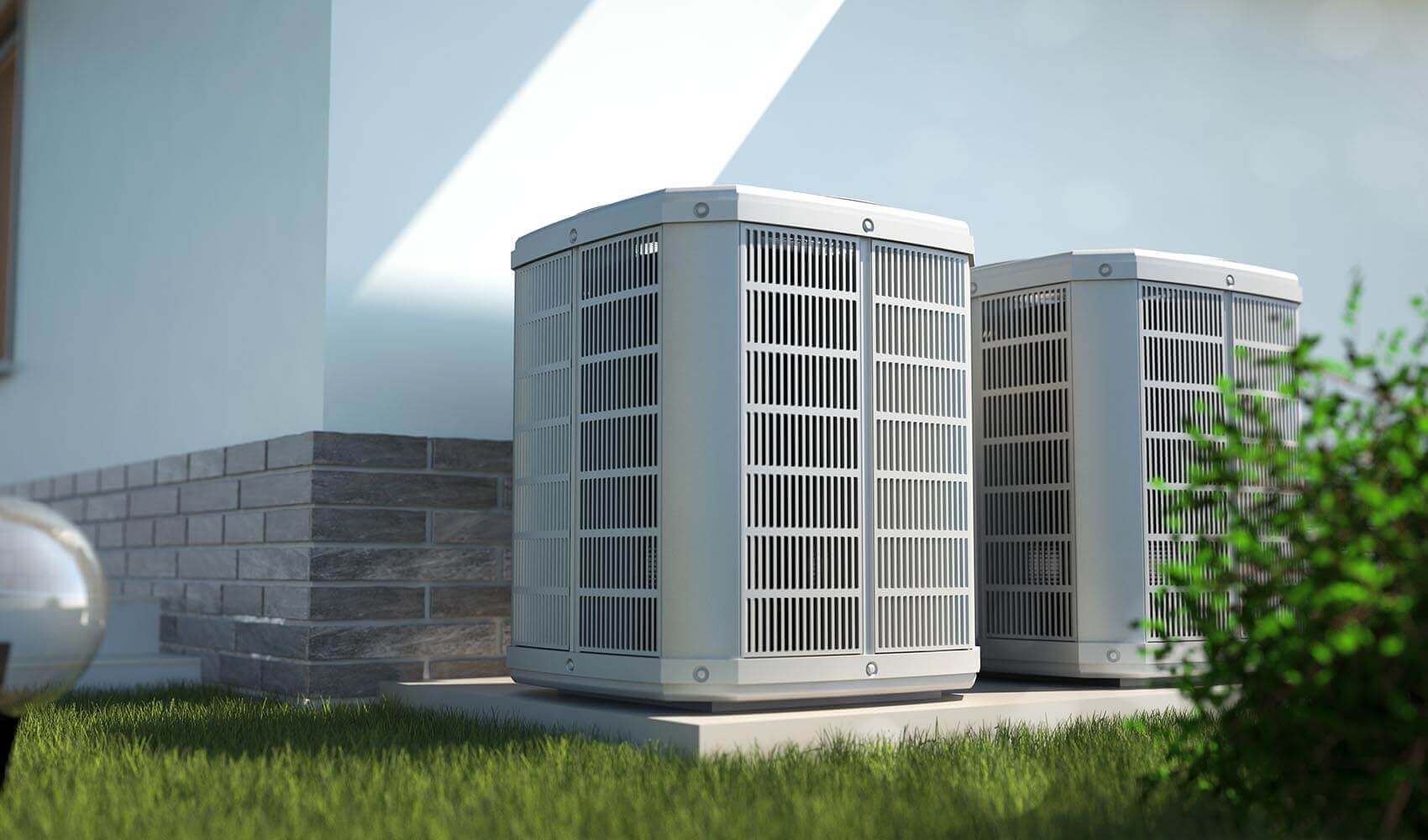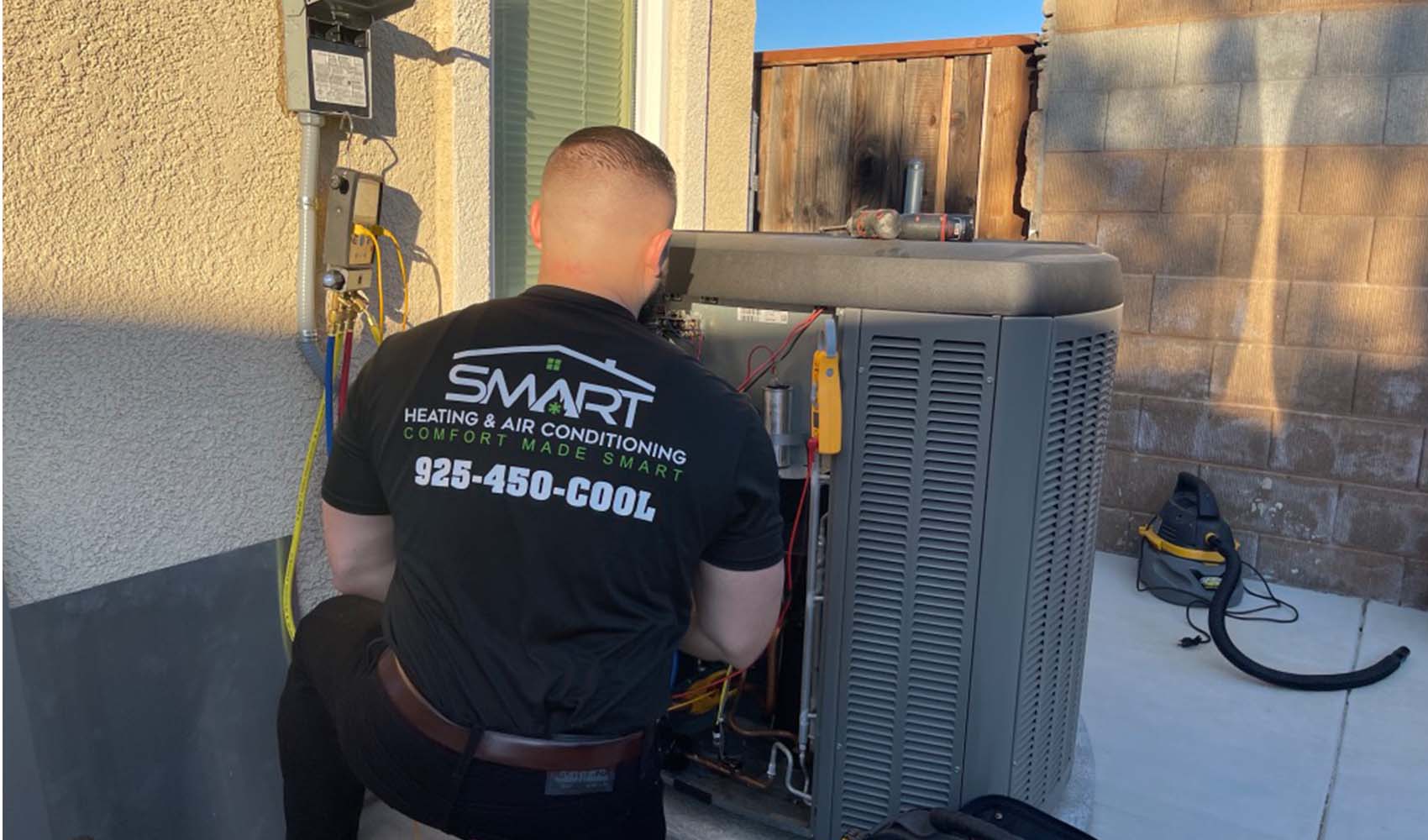 See Our AC Services
Looking for an ac repair, replacement or maintenance. Our team is specifically trained on all types of equipment to ensure each service call is performed at the highest quality possible.
See our current promotions and offer today on all ac services.