York AC Repairs, Furnace Repair, Installations & More
Your Local Team For Repairs, Installations & Maintenance
Thousands of satisfied customers and years of industry experience make Smart Heating & Air Conditioning the go-to HVAC company in the area. By offering top services like York furnaces and AC repairs, we guarantee reliable HVAC systems and unmatched service.
Air Conditioner Maintenance
Frequently Asked Questions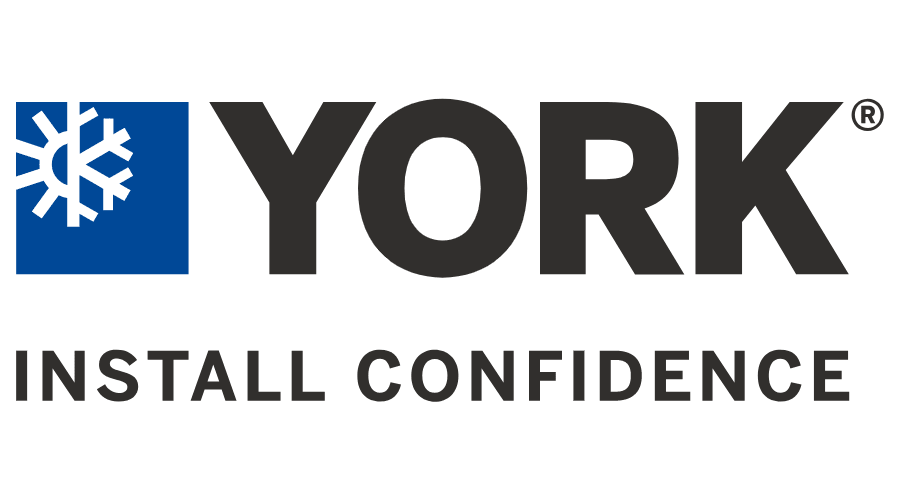 Expert York Repairs, Installation, & Maintenance
York furnaces and air conditioners are reliable HVAC products that bring comfort to many homeowners. When operating properly, York heating and cooling systems run efficiently, saving you money on monthly energy bills. To ensure your furnace and air conditioner function as York intended, you need effective HVAC services from a trusted company. 
Smart Heating & Air Conditioning provides high-quality furnace and York AC repair, installation, and maintenance for York Contra Costa County and Alameda County furnaces and AC units. We use our experience in the HVAC industry to ensure your York systems run as smoothly and efficiently as possible, giving you quality comfort throughout the year. Our technicians will properly install your system and provide repairs and maintenance throughout its lifespan.
For reliable, cost-effective HVAC services for your York furnace or AC, choose the experts at Smart Heating & Air Conditioning. Call us today to learn more about proper York maintenance.  
York Furnace Repairs
York furnaces are crucial for providing that much-needed heat when California winters get cold. York furnaces efficiently warm your home to reduce monthly energy costs. When your York furnace malfunctions, Smart Heating & Air conditioning can quickly repair it to restore your comfort. 
A York furnace in Alameda County or Contra Costa County could break down for various reasons. Signs such as spotty heating, odd rattling sounds, and reduced temperature control are common indicators of York furnace malfunctions. If you notice any of these signs or others, call Smart Heating & Air Conditioning immediately.
Our technicians provide quick York furnace repair to restore your home's comfort and efficiency. Using our experience and training, we can identify your furnace issue and create an effective repair solution. 
Reliable York AC Repairs
Like their furnaces, York air conditioners are energy efficient and effective when functioning correctly.
Unfortunately, factors like debris and cracked or broken internal components can cause an AC unit to malfunction or break down. If you notice any signs of AC breakdown, such as a leak, reduced temperature control, or hot and cold spots throughout your home, request York AC repair from Smart Heating & Air Conditioning.
AC repair services from Smart Heating & Air Conditioning ensure you don't suffer through the blazing California heat. Our technicians work quickly to find the culprit of your AC malfunction and fix it. 
If a broken AC unit is affecting your comfort, call the HVAC experts at Smart Heating & Air Conditioning. We'll ensure your York heating and cooling systems function properly and bring you the comfort you desire. 
York Furnace & AC Installations
Though many homeowners focus on the maintenance and repairs of their HVAC units, installation is among the most vital steps. Improper installation can leave you struggling to maintain your ideal temperature during hot and cold seasons. At Smart Heating & Air Conditioning, our York furnace and AC installation services are thorough and proven effective.
York furnace installation ensures your warmth during cold winter nights. Smart Heating & Air Conditioning will properly swap out your heating system, ensuring your York furnace offers maximum comfort and energy efficiency. 
Our York AC installation may be even more crucial. We correctly set up your air conditioner so that it can provide a cool, steady breeze without breaking the bank. We'll ensure you have an efficient York air conditioner that keeps you cool and comfortable throughout the hot summer. 
Why Choose Smart Heating & Air Conditioning?
Our commitment to high-quality service and customer satisfaction makes Smart Heating & Air Conditioning your top choice. We take pride in our friendly attitudes and extraordinary results. When you choose us for your York HVAC repairs, installations, or maintenance, you receive the best service in the industry. 
Smart Heating & Air Conditioning is quickly growing in Alameda & Contra Costa County due to our commitment to our clients. With decades of combined work experience in the industry, our team is well-equipped to address all of your York HVAC needs. We apply proven techniques and our HVAC knowledge to every project we take on, resulting in the best possible client experience.
When you need York AC repair or any other services for your York furnace or air conditioner, choose Smart Heating & Air Conditioning. We constantly strive to bring you more comfort with cost-effective heating and cooling systems. Call Smart Heating & Air Conditioning today to learn more about premium home comfort or to schedule effective and efficient York HVAC services. 
Stress-Free 24/7 Service
Our team is here for you 24/7. With our efficient booking software, we can get to your home fast!
Trusted Services Backed By 5-Star Reviews
We take pride in our reputation and go above and beyond to ensure you have the best experience in town.
We Help You Make The SMART Choice!
We help educate you to make the SMART choice with your HVAC systems. With a variety of options and a zero pressure approach. 
SMART Pricing Options
We offer transparent pricing and a variety of options on each call to make sure you are always given an option that is right for you. That's SMART pricing!
Service Areas
Smart Heating and Air Conditioning proudly offers heating and cooling services to Contra Costa County & Alameda County .
Find Your Community below.
CONTRA COSTA COUNTY

ALAMEDA COUNTY
Having issues with your air conditioner? Book in today to get your system fixed fast.
Is your heating system not working? Affordable repairs that won't break the bank. 
Keep your furnace running it's best with our maintenance services. 
Frequently Asked Questions
See Our Heating Services
Whether you are in need of a furnace repair, maintenance or furnace installation, our team at Smart Heating and Air Conditioning is your go-to service provider for all heating services.
Available 24/7 our team is ready to take your call. In need of heat pump services and installation? We have you covered!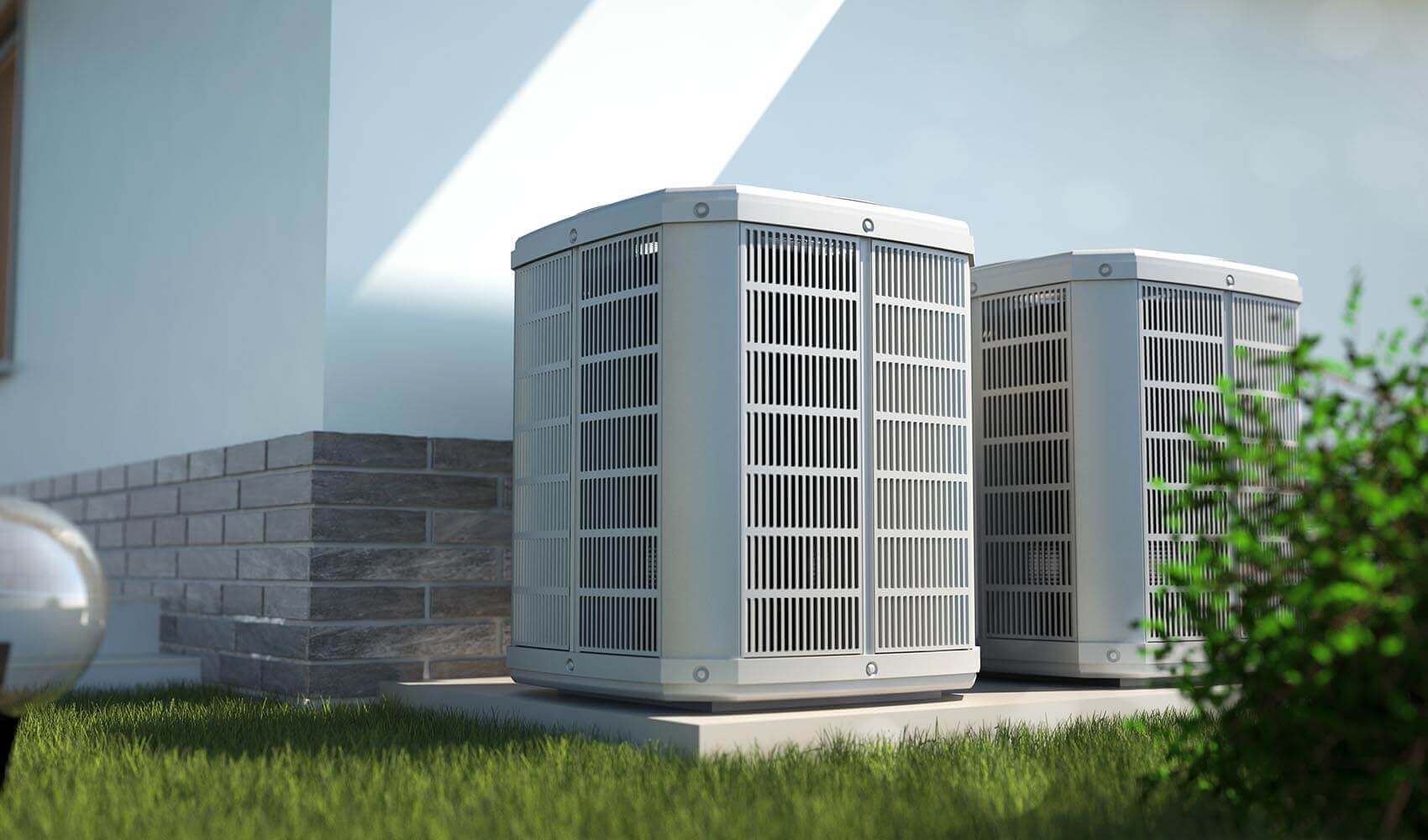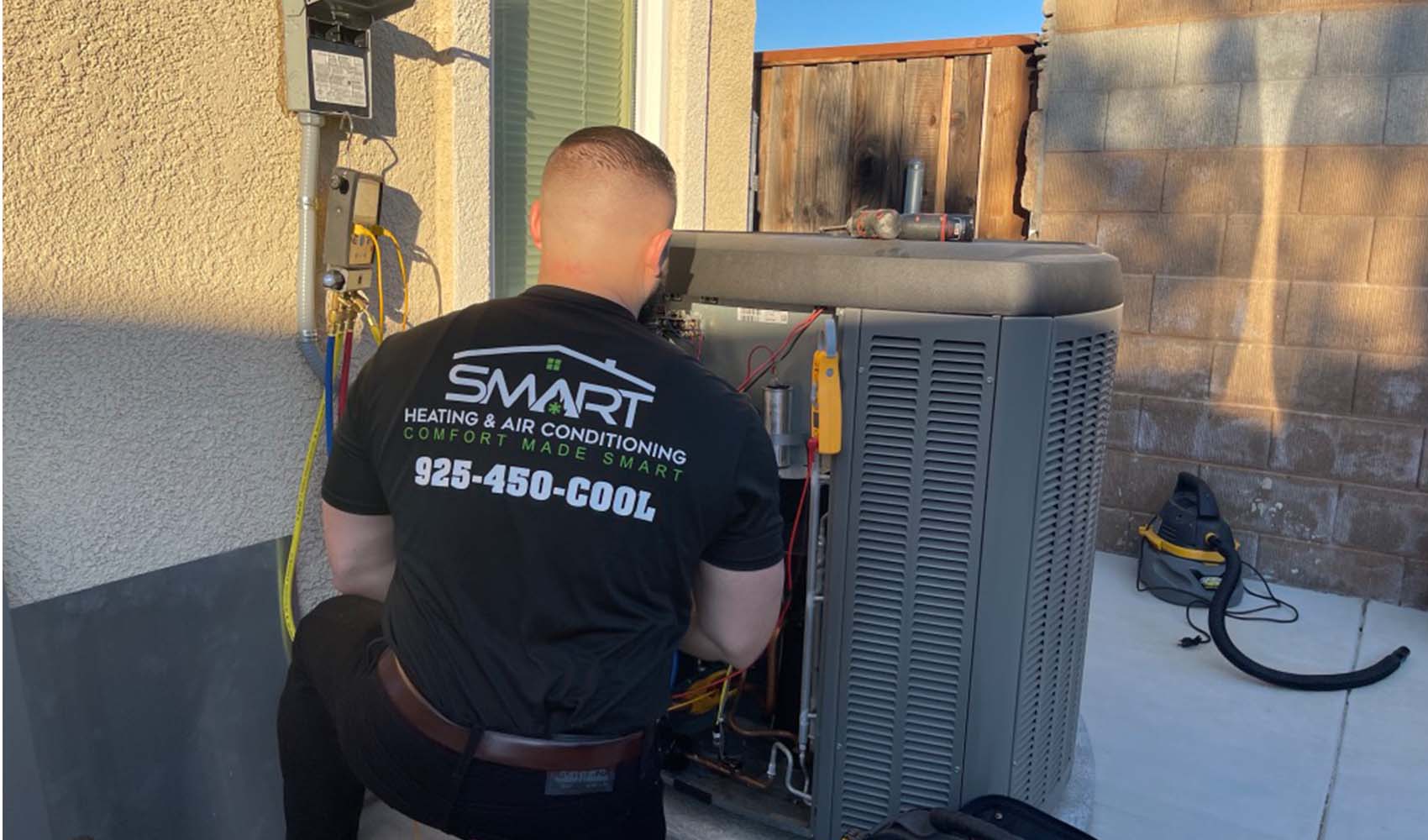 See Our AC Services
Looking for an ac repair, replacement or maintenance. Our team is specifically trained on all types of equipment to ensure each service call is performed at the highest quality possible.
See our current promotions and offer today on all ac services.