Air Conditioner Maintenance
Frequently Asked Questions
Top Rated Furnace & AC Repair, Maintenance & Installations In Livermore, CA
Are you looking for a reputable furnace and ac repair company in Livermore area? At Smart Heating & Air Conditioning we offer Northern California's most trusted HVAC services including AC repair, Furnace repair, Installations maintenance and more.
Locally owned and operated, you can trust our team when it comes to your home's heating and cooling systems. Each of our technicians is fully trained on a variety of equipment and is kept up to date with all of the latest technology.
This includes coming prepared with the best tools to quickly diagnose or install your air conditioner or furnace system.
This saves you necessary callbacks, headaches, and overspending on an underqualified company. We strive to be better than that for our Clayton customers.
Learn about all of our services below.
Heating & Furnace Repairs in Livermore 
No Heat? No Problem!
Give our team a quick call today and we can quickly help diagnose the issue you are having with your furnace or heat pump.
If you are in need of an in-home visit, we can quickly send out the right technicians for the job. With same-day service in most cases, you can quickly get back to your daily tasks and let us take care of your heating system.
With hundreds of 5-star reviews for furnace repairs in Livermore, you can trust our team to leave you completely satisfied with your next service call.
Get in touch or learn more about us today below!
Reliable Air Conditioning Repair in Livermore
Hiring the wrong air conditioner repair company in Livermore can cost you hundreds or even thousands of dollars in callbacks. Too often, low-quality cheap companies over-promise and under-deliver causing frequent breakdowns just days or weeks after your initial service. 
At Smart Heating & Air Conditioning we guarantee our services to be fixed right. No headaches and absolutely stress-free service. That is what makes choosing Smart Heating & Air Conditioning a SMART Choice.
Did we mention we fix every AC brand on the market?
See our complete AC repair services below.
Livermore AC Installations
When was the last time you replaced your air conditioner? Let our team help educate you on the benefits of modern-day air conditioners and what you can do to get the best deal on your air conditioner installation in Livermore. 
We can provide a variety of options and a completely free in-home visit to help you make the most informed decision.
Get started with our AC installation team today to learn more about our services below.
Choosing Smart Heating and Air Conditioning Is The SMART Choice?
More and more residents are choosing Smart Heating and Air Conditioning for their home heating and cooling needs…but why? It's because we lead our business with integrity and honesty. From technicians we hire and train, to our team behind the phone, we strive to be the absolute best every day for our customers.
This is why we maintain our 5-star reputation across Google, Facebook, BBB and more because we take pride in our work. We stand behind every job, and push for absolute customer satisfaction every step of the way.
Having issues with your air conditioner? Book in today to get your system fixed fast.
Is your heating system not working? Affordable repairs that won't break the bank. 
Keep your furnace running it's best with our maintenance services. 
Frequently Asked Questions
See Our Heating Services
Whether you are in need of a furnace repair, maintenance or furnace installation, our team at Smart Heating and Air Conditioning is your go-to service provider for all heating services.
Available 24/7 our team is ready to take your call. In need of heat pump services and installation? We have you covered!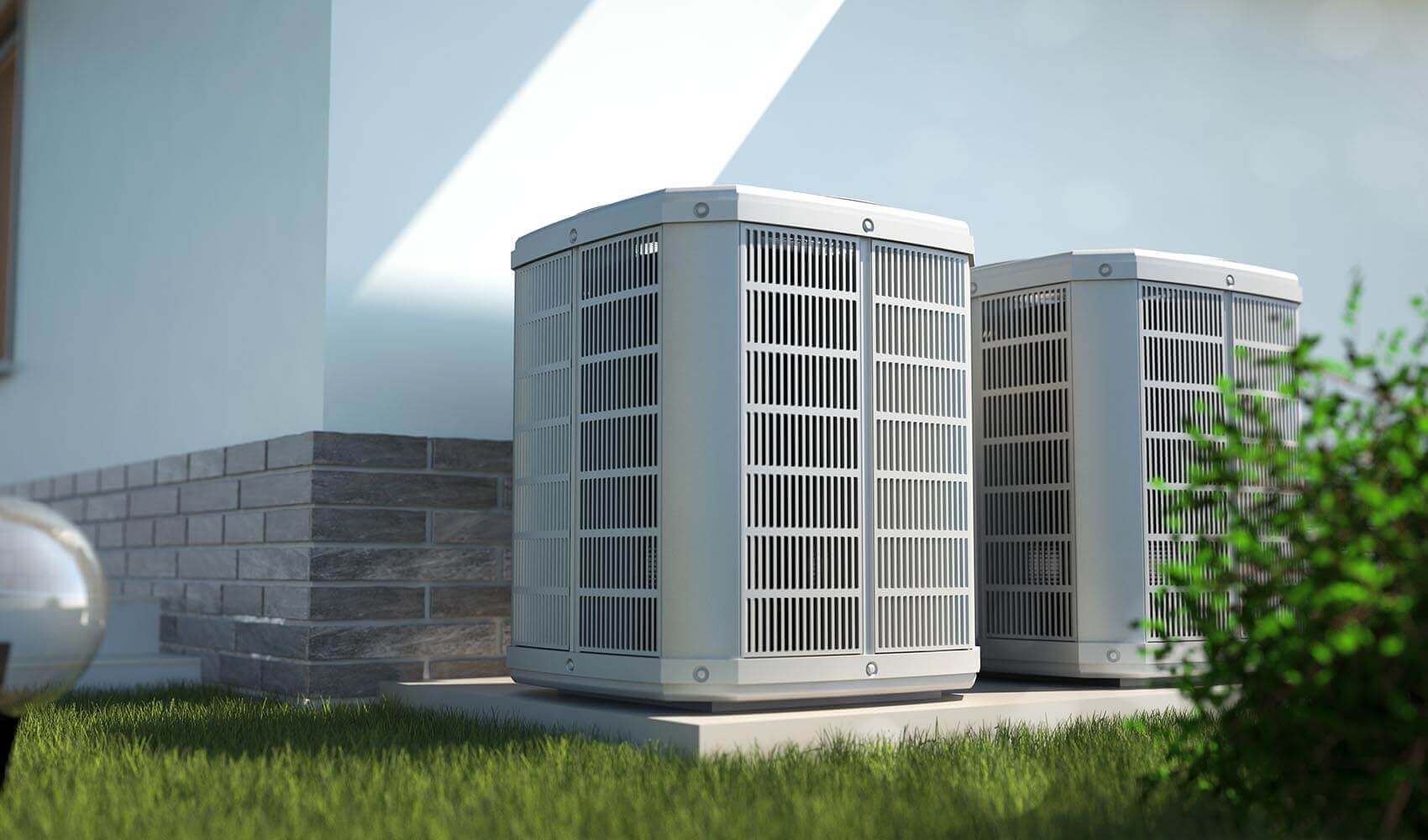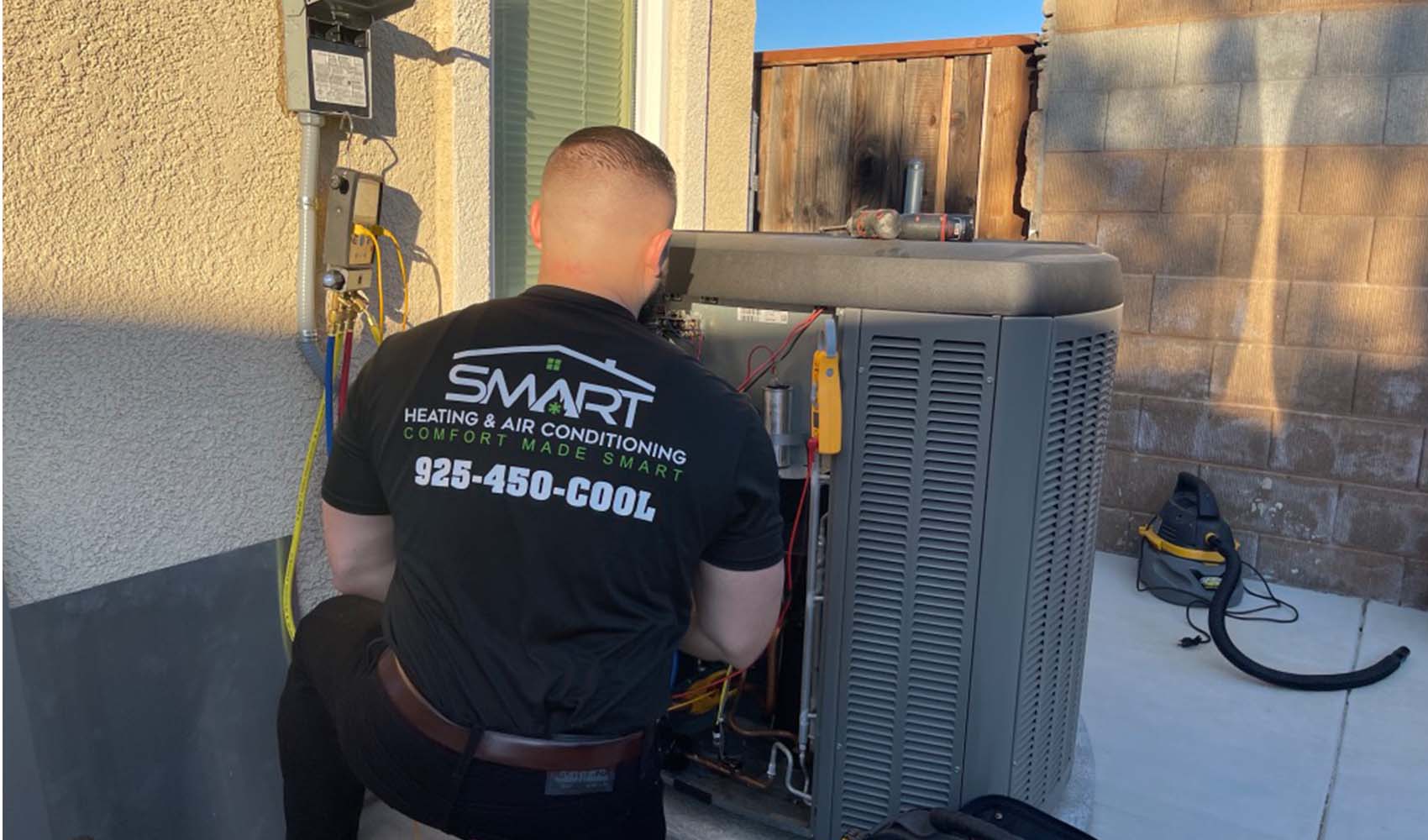 See Our AC Services
Looking for an ac repair, replacement or maintenance. Our team is specifically trained on all types of equipment to ensure each service call is performed at the highest quality possible.
See our current promotions and offer today on all ac services.