Air Conditioner Maintenance
Frequently Asked Questions
Pleasant Hill's #1 Choice For Heating & Air Conditioning Services
We understand how hectic it can be searching for an AC company in Pleasant Hill you trust – which is why we are dedicated to making the entire process as simple as possible.
Join our extensive list of happy customers today and find out why so many people have chosen Smart Heating & Air Conditioning!
Learn about what makes us unique and unparalleled by any other AC Company around Pleasant Hil.
Heating and Furnace Repair Services in Pleasant Hill
At Smart Heating And Air Conditioning, our team of industry professionals can ensure your home stays comfy and cozy all year round – no matter the furnace brand we have a dedicated furnace technician with the skills to fix it right.
Plus, with industry-leading training and constant development of their skills, you can trust in our technicians to provide fast, expert advise.
Get in touch to learn more about what makes us a top-rated heating repair company.
Pleasant Hill's Most Trusted AC Repair Company
Is your AC not running as it should?
Smart Heating and Air Conditioning has you covered with our team of certified technicians who are fully trained on all brands, makes, and models of air conditioners.
No matter the issue whether your ac is frozen isn't blowing cold air, or won't turn on, we have a variety of support articles and on-call ac repair technicians to give you a hand.
Check out our reviews online from hundreds of happy customers and have a look at some of our current deals and coupons.
Air Conditioning Installations in Pleasant Hill, CA
The time has come to upgrade your home's air conditioner or maybe you are considering air conditioning for the first time. No matter the case our friendly staff can quickly get you booked n with one of our home comfort advisors.
During our visit, we will create a custom plan for your ac installation and provide your family with a few recommendations to me your decision as easy and stress-free as possible. 
With honesty being one of our core values here at Smart Heating & Air Conditioning you can be certain you'll get the best package in Pleasant Hill!
Let us give you options for a brand-new air conditioner that fits your budget and needs to keep everyone in the house cool all summer long- no sweat!
Get started by looking into our AC installation services today – we promise it'll be worth it.
Pleasant Hill Residents Choos Smart Heating and Air Conditioning
More and more residents are choosing Smart Heating and Air Conditioning for their home heating and cooling needs…but why? It's because we lead our business with integrity and honesty. From technicians we hire and train, to our team behind the phone, we strive to be the absolute best every day for our customers.
This is why we maintain our 5-star reputation across Google, Facebook, BBB and more because we take pride in our work. We stand behind every job, and push for absolute customer satisfaction every step of the way.
Having issues with your air conditioner? Book in today to get your system fixed fast.
Is your heating system not working? Affordable repairs that won't break the bank. 
Keep your furnace running it's best with our maintenance services. 
Frequently Asked Questions
See Our Heating Services
Whether you are in need of a furnace repair, maintenance or furnace installation, our team at Smart Heating and Air Conditioning is your go-to service provider for all heating services.
Available 24/7 our team is ready to take your call. In need of heat pump services and installation? We have you covered!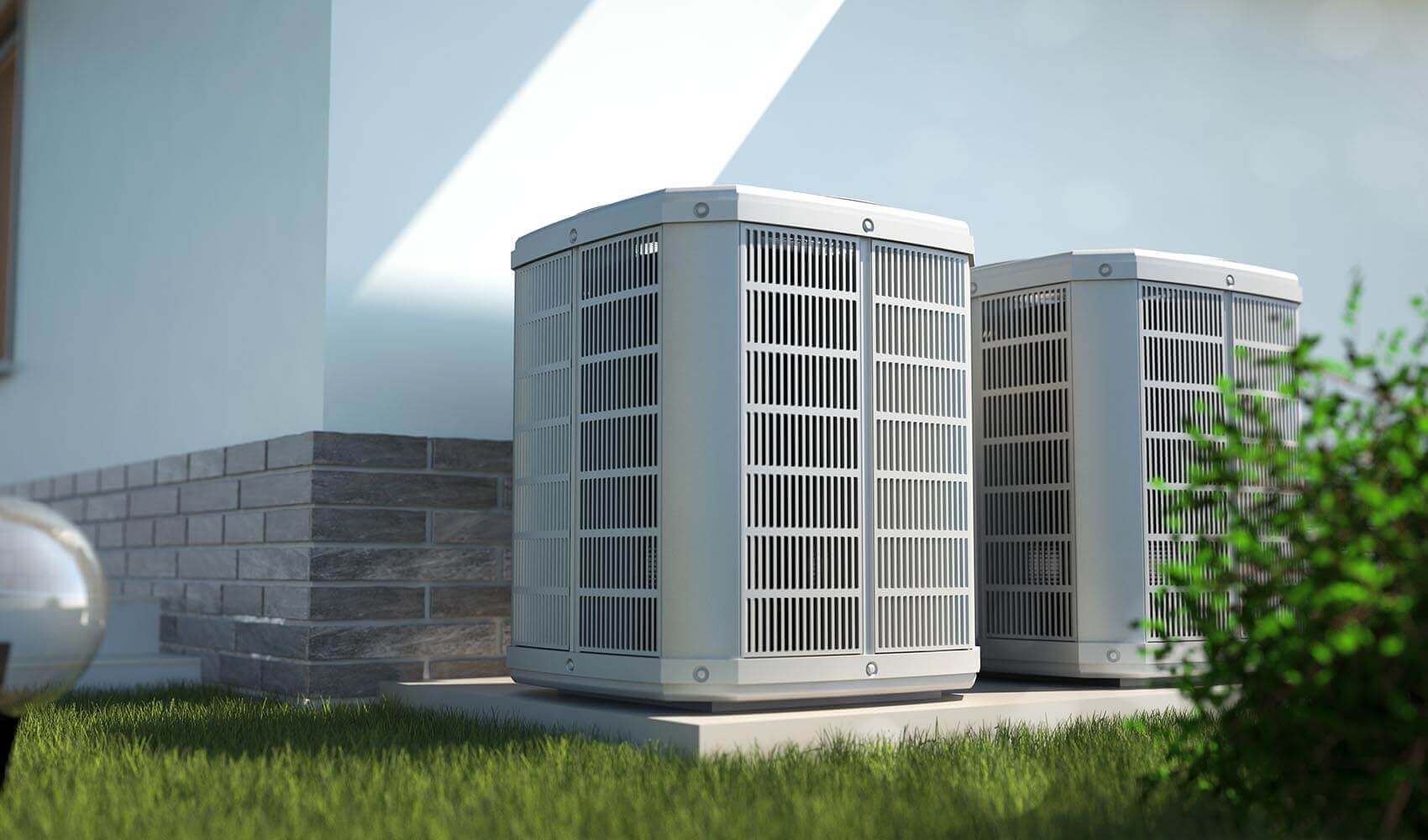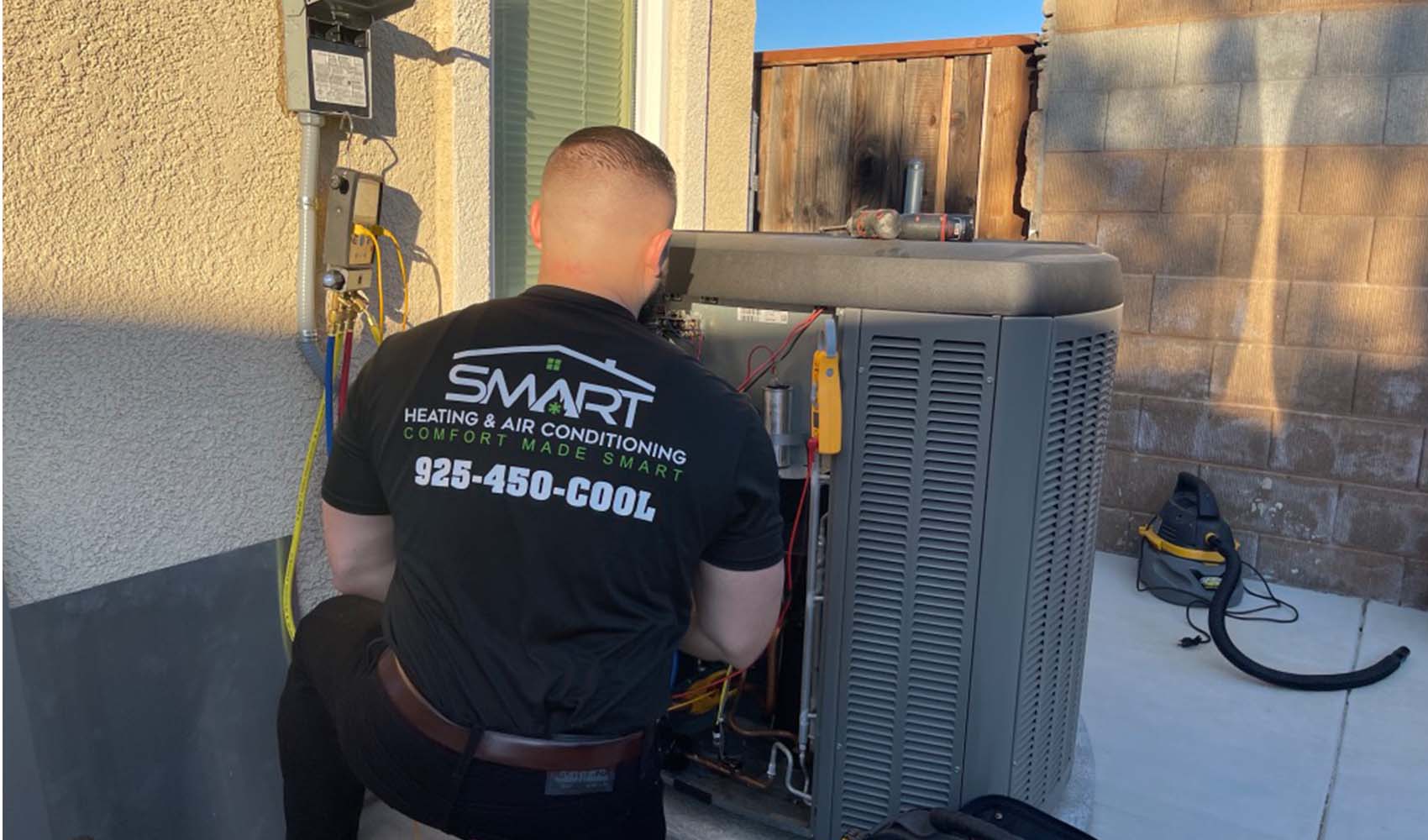 See Our AC Services
Looking for an ac repair, replacement or maintenance. Our team is specifically trained on all types of equipment to ensure each service call is performed at the highest quality possible.
See our current promotions and offer today on all ac services.