Air Conditioner Maintenance
Frequently Asked Questions
5-Star Rated Furnace & AC Repair, Maintenance & Installations In Piedmont, CA
Smart Heating & Air Conditioning is your trusted AC company for quality HVAC services in the Piedmont area.
With our friendly staff of fully certified HVAC technicians, we are equipped with the best team in the industry able to handle all of your heating and cooling needs. Our industry-leading ac equipment and years of experience repairing furnace and air conditioners makes us one of Piedmont's top-rated and most trusted companies. There is a reason why more homeowners in Piedmont are choosing Smart Heating & Air Conditioning.
Our team is here to provide a fast diagnosis or seamless installation when it comes to your furnace or air conditioning system – no more callbacks, headaches, or overspending! We strive for excellence as Piedmont's most reputable heating and cooling provider; learn about all that we have offer below.
Heating & Furnace Repairs in Piedmont
Furnace problems don't have to be stressful with  Smart Heating and Air Conditioning we can help you make the SMART decision. 
We will quickly arrive at your home with all the necessary tools to fix your furnace right. We'll have one of our highly-acclaimed technicians who. can. recommend future furnace options and ways to keep your system running like new.
Have peace of mind with service backed by hundreds of 5-star reviews and learn more about our furnace repairs in Piedmont today.
Fast Air Conditioners Repairs in Piedmont
At Smart Heating & Air Conditioning, we are proud to be your go-to choice for fast and reliable AC repair services in Piedmont, California. Our team of experienced technicians are fully trained in-house and are equipped to handle any repair needs you may have. 
We work on all AC brands, models, and types to provide you with the most comprehensive service around. 
No matter what your needs are, our team is here to help you stay comfortable in your home or business. We are dedicated to providing the highest level of customer service and satisfaction, and we look forward to helping you with all of your HVAC needs.
Piedmont AC Installations
Smarting Heating and Air Conditioning is a professional air conditioning installation company serving the Piedmont, California area.
We are dedicated to providing top-notch services and have earned a 5-star rating from our satisfied customers.
Our team is highly trained and experienced in all aspects of air conditioning installation and we are equipped to handle projects of all sizes. Click below to learn more about our professional residential AC installations.
Choosing Smart Heating and Air Conditioning Is The SMART Choice?
More and more residents are choosing Smart Heating and Air Conditioning for their home heating and cooling needs…but why? It's because we lead our business with integrity and honesty. From technicians we hire and train, to our team behind the phone, we strive to be the absolute best every day for our customers.
This is why we maintain our 5-star reputation across Google, Facebook, BBB and more because we take pride in our work. We stand behind every job, and push for absolute customer satisfaction every step of the way.
Having issues with your air conditioner? Book in today to get your system fixed fast.
Is your heating system not working? Affordable repairs that won't break the bank. 
Keep your furnace running it's best with our maintenance services. 
Frequently Asked Questions
See Our Heating Services
Whether you are in need of a furnace repair, maintenance or furnace installation, our team at Smart Heating and Air Conditioning is your go-to service provider for all heating services.
Available 24/7 our team is ready to take your call. In need of heat pump services and installation? We have you covered!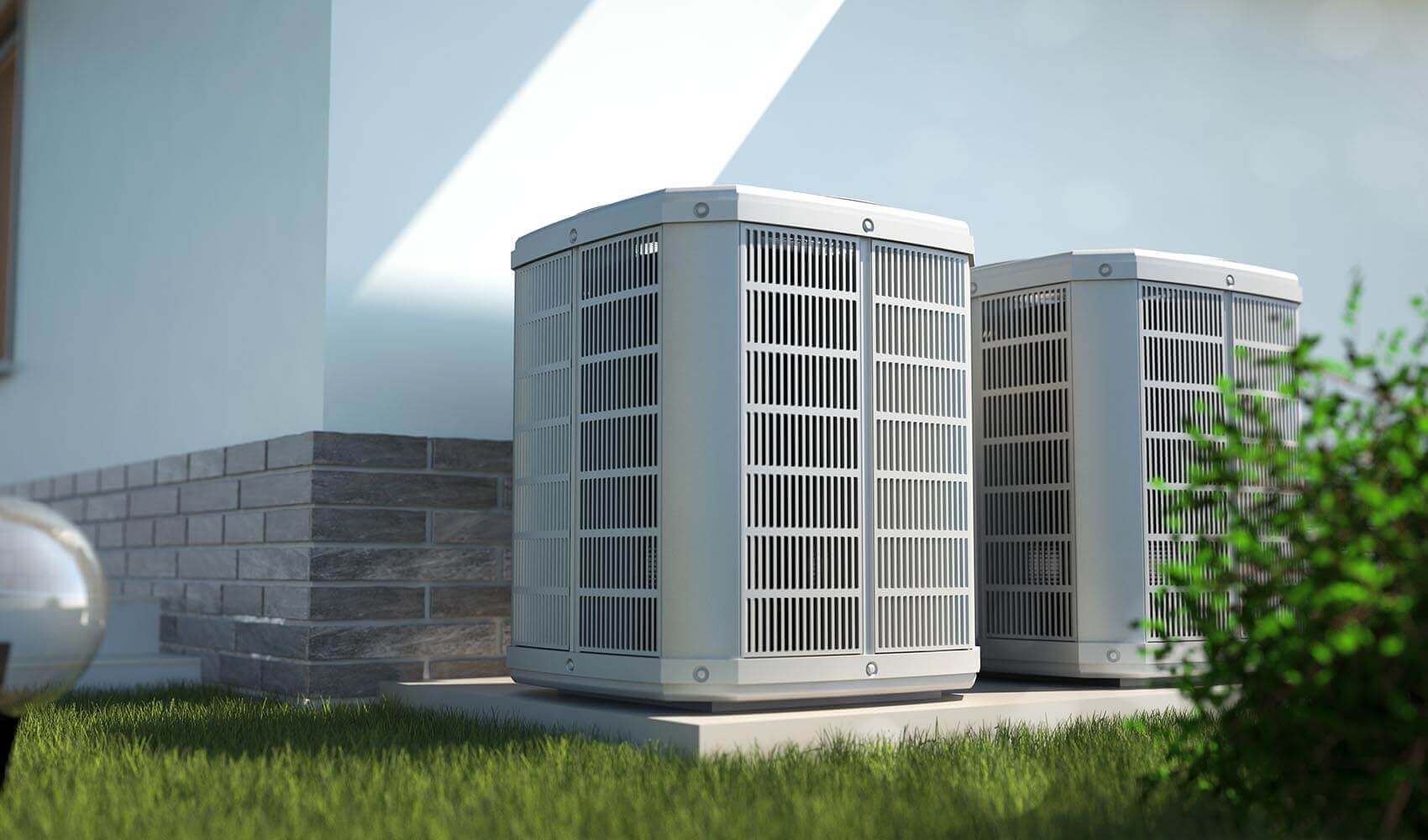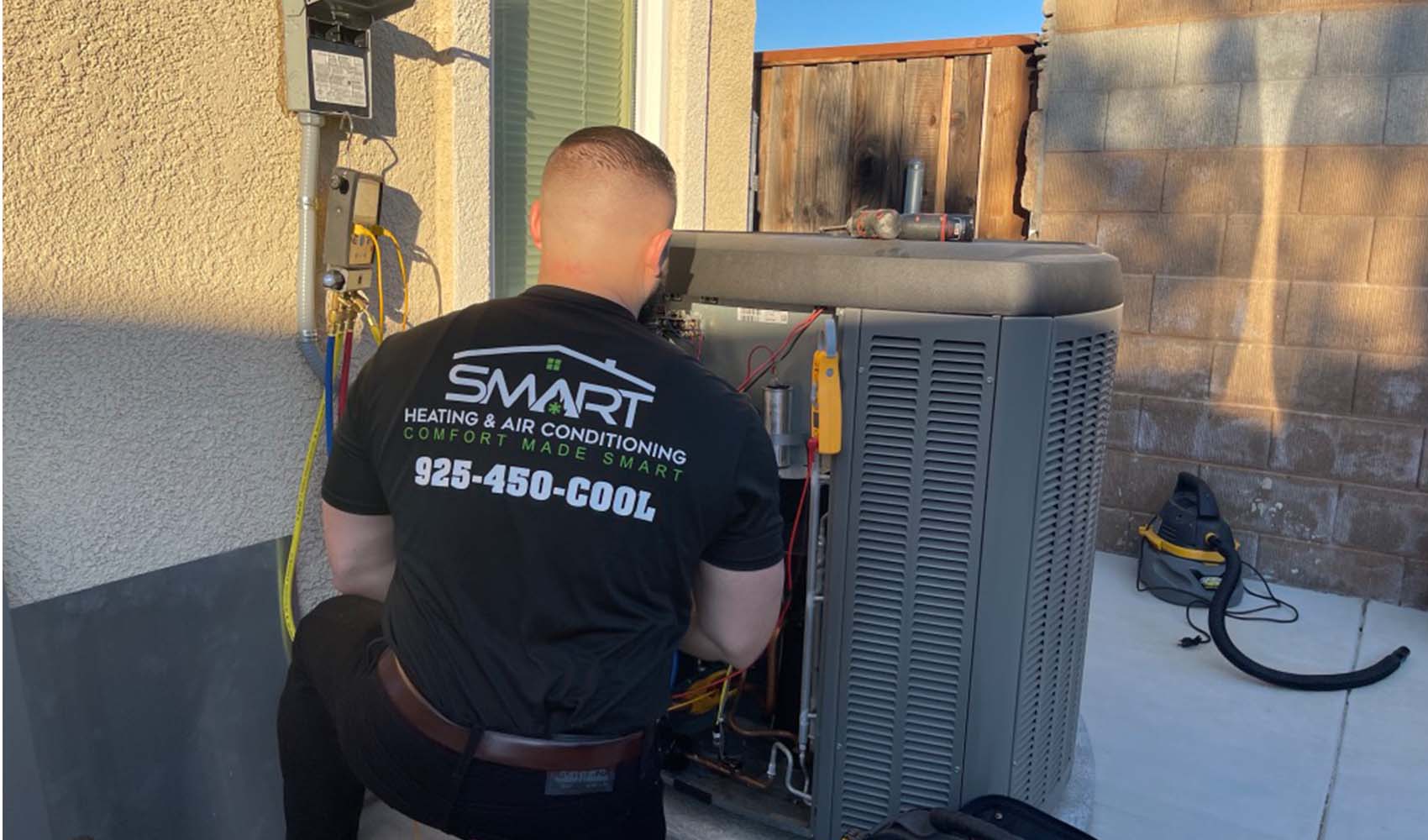 See Our AC Services
Looking for an ac repair, replacement or maintenance. Our team is specifically trained on all types of equipment to ensure each service call is performed at the highest quality possible.
See our current promotions and offer today on all ac services.